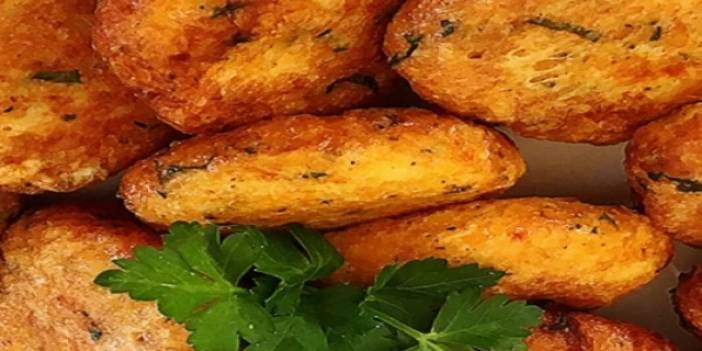 Special meatball recipe for dinner made with potatoes
Meatballs are usually made with ground beef. But potato patties are also very good. Moreover, potato patties are very easy
Meatballs are the indispensable taste of dinner. When making rice pilaf, there must be meatballs. Both children and adults love meatballs.
Meatballs made with minced meat are more preferred. But the potato patties are also very tasty.
If you want to make potato patties at home, you must follow the recipe I will give you. Here is the potato patties recipe that everyone should know.
Materials for its construction
5-6 medium potatoes
1 egg
½ bunch of spring onions
½ bunch of parsley
3 tablespoons flour (may need a little more)
Sufficient salt, pepper, paprika
1-2 cloves of garlic as desired
Oil for frying
Potato patties recipe How to make?
Boil the potatoes to medium consistency and mash while hot, but not too mashed.
Add eggs, finely chopped spring onions, parsley, flour and spices to the warmed potato and mix.
You can add a little more flour if needed. Break off pieces of this potato mix and roll them into a flat shape in the palm of your hand. (You can lightly flour your hand if it sticks to your hand during this time.)
Fry in hot oil. Lay a paper towel on the serving plate to absorb excess oil from the fried meatballs.
Yes, the potato patties are ready.
How is it served?
You can serve it with french fries or salad.
How Is It Not Great?
A great recipe for those who are looking for both cheap and practical dinner suggestions. Why don't you share it with your friends?
Life724.com / Sadık Şimşek