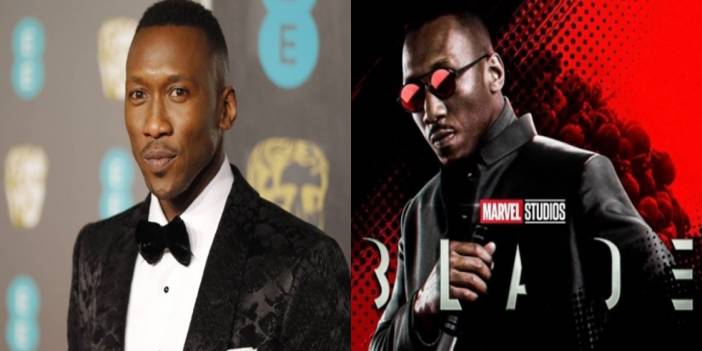 'Blade' movie shootings were postponed due to the strike of Hollywood screenwriters
Marvel has delayed the superhero movie Blade, in which Mahershala Ali will take the title of vampire hunter, as Hollywood writers strike for the first time in 15 years.
The strike by Hollywood screenwriters after 15 years caused the production of the Marvel movie "Blade" to be delayed. Marvel recently commissioned True Detective creator Nic Pizzolatto to work on the script for "Blade," originally penned by Michael Starrbury, and filming is scheduled to begin in Atlanta next month.
However, the studio halted pre-production of "Blade," which will be directed by Yann Demange and starring Oscar-winning actor Mahershala Ali as the vampire hunter.
Marvel first announced the remake of "Blade" at Comic-Con in San Diego in 2019.
Blade was one of Marvel's earliest movie franchises. Wesley Snipes played the character in the 1998, 2002 and 2004 Blade movies.
WHAT IS THE SUBJECT OF 'BLADE'?
Blade is a superhero and vampire slayer fictional comic book character created by Marvel Comics.
Blade, whose real name is Eric Brooks, was born to a vampire man and a normal woman. However, before he was born, his father abandoned him, and his mother thought that she could not take care of him alone and left him on the street. One of the reasons for this is that he started to turn into a vampire. Blade thrives on the streets. As a child, he realizes that he is different from others. He's not exactly a vampire, but he needs blood and is as strong as any other vampire. Realizing these abilities, Whistler, a vampire hunter, recruits and trains him, so Blade becomes a vampire's nightmare. On the other hand, finding her mother before she turns into a vampire is her only goal in life.