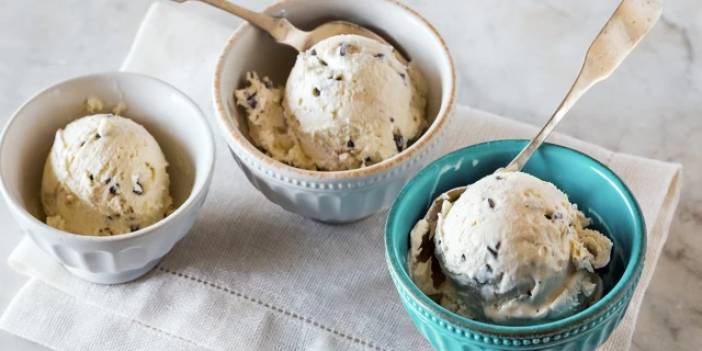 How to Make Vanilla Ice Cream? Homemade Ice Cream Recipe, Ready in Just 15 Minutes!
Ice cream is a wonderful dessert that we consume to cool off in the summer. Moreover, it adds flavor to many different desserts. So if you are wondering how to make ice cream at home in a very short time, let's examine it together.
Ice cream, especially vanilla ice cream, is a wonderful complementary flavor served alongside many cocoa desserts. It also pairs well with many different types of ice cream. It is also very easy to make vanilla ice cream at home with few ingredients and plenty of flavor.
Vanilla Ice Cream Recipe
Ingredients for Vanilla Ice Cream
2 cups of milk
1/2 tablespoon of vanilla
4 egg yolks
1 cup of granulated sugar
200 grams of milk cream
Making Vanilla Ice Cream
Take 2 cups of milk in a steel saucepan. Add vanilla and stir over medium heat. When it starts to boil, take it off the stove and let it rest for 15 minutes.
Strain the milk into a separate bowl. Take 4 egg yolks and granulated sugar into the pot where you pour the milk and whisk them quickly with a hand mixer.
Pour the warm milk little by little into the egg mixture, stirring constantly. Put the pot in another bowl filled with water (bain-marie) and cook over low heat, stirring constantly.
Be careful not to boil, cook for 10-15 minutes until it reaches a creamy consistency.
When the cream starts to stick to the spoon, transfer it to a separate bowl and let it cool. Stir occasionally so that it does not stick to the cream and has a smooth creamy consistency.
Lightly whisk 200 g of milk cream in a separate bowl. Pour little by little into the cold cream you have prepared and mix. Cover and keep in the freezer until frozen.
Pour the mixture into a deep glass mold and cover with aluminum foil. Refrigerate for another 20 minutes.
When the mixture starts to come together a little, take it out of the freezer and beat for a few seconds with the mixer. Cover with aluminum foil.
Refrigerate for another 20 minutes. Take it out again and beat it with a mixer. Repeat this whisking process until it has the consistency of ice cream.
Put the ice cream you prepared in aluminum storage containers, close the mouth tightly and keep it in the freezer until serving.