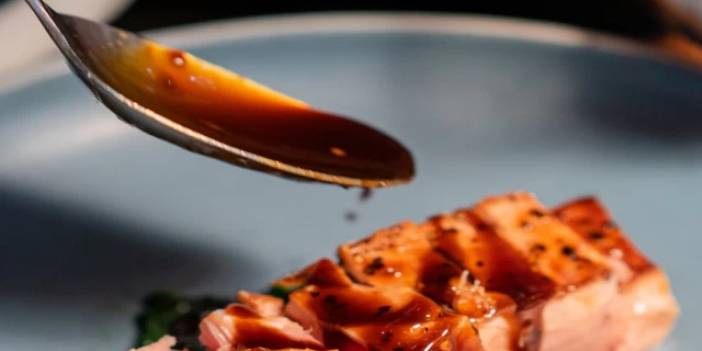 How to Make Teriyaki Sauce?
Teriyaki sauce is the most widely used sauce in Japanese cuisine. It is also used in many dishes in world cuisine. If you are wondering how to make teriyaki sauce, here is the delicious teriyaki sauce recipe.
Teriyaki is a cooking technique in Japanese cuisine. Teriyaki is a combination of the Japanese words "teri" and "yaki". It means to shine the sweat (the sauce put on the food gives the teriyaki shine) and yaki means to grill or roast it. After adding teriyaki sauce on the food, it is grilled or roasted. Teriyaki sauce is a kind of sauce that contains soy sauce, mirin and sugar. When making teriyaki, fish meat is generally preferred in Japan. In the West, chicken, lamb, and beef are used.
How is teriyaki sauce made? The teriyaki sauce recipe for those who are wondering...
Ingredients for Teriyaki Sauce
1 glass of water
1/4 cup soy sauce
5 teaspoons packed brown sugar
1 tablespoon of honey
1/2 teaspoon ground ginger
1/4 teaspoon garlic powder
2 tablespoons of cornstarch
1/4 cup cold water
Making Teriyaki Sauce
Cook 1 cup of water, soy sauce, brown sugar, honey, ginger and garlic powder in a saucepan over medium heat for about 1 minute. Mix cornstarch and 1/4 cold water in a glass; Stir until dissolved, then add to pot. Cook the sauce and stir for 5-7 minutes until it thickens.