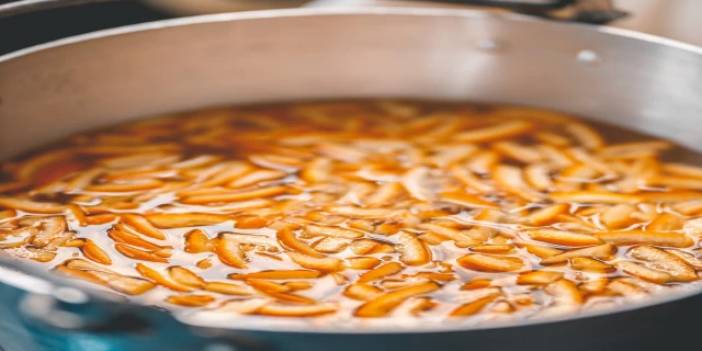 How to Make Orange Peel Jam? Mis Scented Orange Peel Jam Recipe...
How about making jam from oranges rich in vitamin C? Orange peel jam recipe that smells good on breakfast tables...
Orange is the strongest known source of vitamin C. You can also make a wonderful jam from orange, which protects us from many diseases. Moreover, it is quite simple.
Orange peel jam is made in abundance in countries bordering the Aegean and Mediterranean Seas. It is sweet, but the sweet taste is never heavy. It has a refreshing and fascinating taste.
Here is the recipe for orange peel jam...
Materials
3 kilos of oranges
4 cups sugar
1 teaspoon of lemon juice
4 glasses of water
How to Make Orange Peel Jam?
Chop the peels of the oranges. Clean the white parts of the shells thoroughly with the help of a knife.
Wash the orange peels thoroughly under clean water 3 times and leave them in the water preferably overnight.
Put the peels in boiling water and boil for 7-8 minutes. Then put it in ice water and repeat this process two more times. We do this to remove the bitterness of the orange peels.
Then let the shells cool.
Meanwhile, prepare the syrup. Mix the water and sugar and put it on the stove. If you wish, you can add 1 glass of orange juice instead of 1 glass of water. It will give better color.
While the syrup is boiling, add the lemon juice and boil for another 10 minutes.
Then add the cooled orange peels to the syrup and mix.
After 45 minutes of cooking in this way, your jam is ready. You can transfer it to jars.
Note: If you wish, you can add cinnamon sticks or cloves to it and remove it when it boils, thus flavoring it.