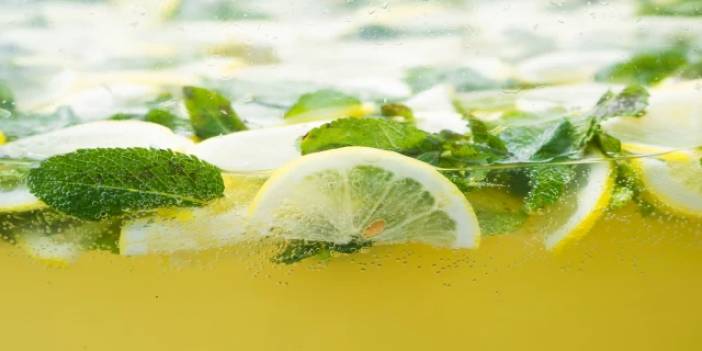 Homemade Lemonade Recipe
Lemonade is the most refreshing and delicious drink of the summer months. When you try this recipe of lemonade, which is widely sold in markets and cafes, you will never buy or drink it from the outside again.
Lemonade is the indispensable drink of the summer months. The refreshing taste, the flavor it leaves in the mouth, and its low calorie content are what make it the most popular feature. Lemonade, which is loved not only by adults but also by children, is not very tasty when sold in markets or cafes. Because when lemonade is ordered in a cafe or restaurant, they squeeze lemon into the water and bring it. This is not the actual lemonade recipe.
We have prepared the most delicious lemonade recipe for you. Moreover, this recipe has been known for centuries.
You will never regret trying it and you will want to do it every day.
Ingredients for Homemade Lemonade
10 lemons
2 cups granulated sugar
5 glasses of water
1/2 bunch of mint
2 cups of ice
How to Make Homemade Lemonade
Grate the peels of the washed lemons.
Squeeze the juice of 4 lemons and add to the lemon peels.
Add 6 lemons, cut into small slices.
Add the sugar.
Add mint leaves.
Knead all the ingredients for at least 15-20 minutes.
Transfer to another bowl using a wire strainer and press out the pulp of the remaining pieces.
Add the water, mix and chill in the refrigerator.
After the lemonade has cooled, add ice and serve.