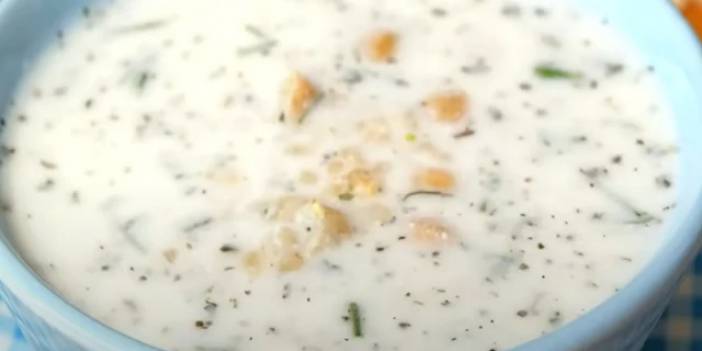 How to Make Chickpea Cold Soup? Refreshing Cold Soup Recipe
Soup is a nutritious and warming starter that we usually prefer to eat during the winter months. Of course, the soup prepared with seasonal vegetables can also be consumed in summer. The recipe we will give you will both refresh and satisfy you.
Chickpea cold soup is here to both fill your stomach and refresh you and cool down a bit in this hot weather. Chickpea cold soup; It is an extremely nourishing and refreshing beauty with wheat, yoghurt and chickpea in it. It is a delicacy that can be enjoyed by those who want to make a light start before the main course. Moreover, you can consume it not only before dinner, but also as lunch or even breakfast.
Chickpea Cold Soup Recipe
Ingredients for Chickpea Cold Soup Recipe
1 cup boiled wheat
1 cup boiled chickpeas
1 bowl of yogurt
1 pinch of dill
1 teaspoon of salt
2 tablespoons of olive oil
2 glasses of cold water
How to Make Chickpea Cold Soup?
Add enough water to cover half a glass of wheat that you soaked the night before, put it in a saucepan and start boiling.
Take the chickpeas that you soaked in water the night before in a separate pot, drain the water, fill it with enough water to cover, turn on the bottom of the stove and cook until the chickpeas are soft.
Then drain the chickpeas and wheat and keep them aside to cool.
Mix yoghurt with water, salt and olive oil to obtain a thick ayran and mix finely chopped dill into it.
Then add boiled cooled wheat and boiled cooled chickpeas and serve by mixing.
Note: You can use ready-made boiled wheat and chickpeas.