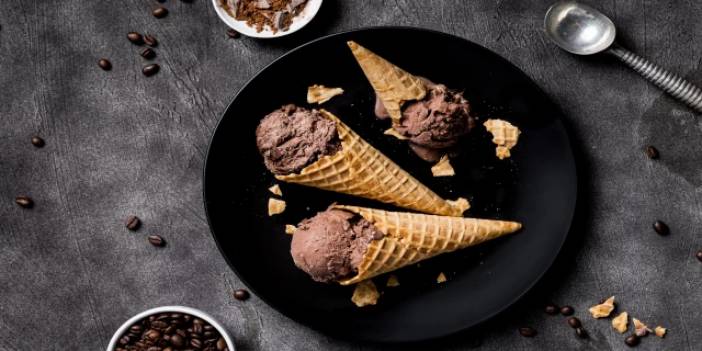 Homemade Cocoa Ice Cream Recipe, Ready in Just 10 Minutes!
Cocoa ice cream is the most popular and most preferred type of ice cream. Because cocoa complements the flavor of especially red fruit ice creams. How to make cocoa ice cream at home, let's take a look together.
Ice cream is the indispensable taste of summer months. Especially cocoa ice cream appears as a complementary flavor in almost every ice cream container. Cocoa is one of the sweetest desserts. That's why it's so popular. Even though it is prepared with different techniques, homemade ice cream is both healthy and delicious. Let's take a look at the cocoa ice cream recipe prepared in 10 minutes.
Cocoa Ice Cream Recipe
Ingredients for Cocoa Ice Cream Recipe
1 glass of water Milk
2 cups cream
1 cup of cocoa
1 packet of vanilla
1 cup of granulated sugar
2 tablespoons of cornstarch
Making Cocoa Ice Cream
Combine milk, sugar, vanilla, starch and cocoa in a bowl. Put the cream in a saucepan and heat over medium heat.
Add the cocoa mixture and cook, stirring, until thickened. Transfer the mixture to a steel bowl and let it cool in the refrigerator for 3-4 hours.
Put the bowl in the freezer and stir with a fork for 2-3 minutes, removing it every 30 minutes until it has the consistency of ice cream.
Transfer the ice cream to a container with a lid and refrigerate for a few hours. In this way, its consistency will not deteriorate.