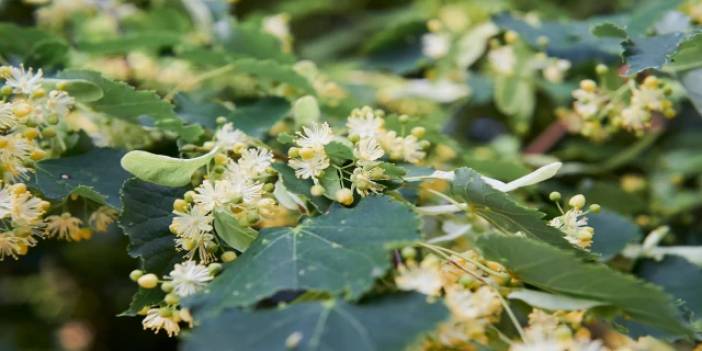 Health Benefits of Linden Tea! You should drink 1 glass every day...
Linden, which will not end with counting its medicinal benefits, reminds itself with the arrival of winter months. Rich in vitamins and minerals, linden provides protection against many diseases.
Growing in the Mediterranean climate zone, especially in the Aegean and Mediterranean, linden is a plant that is easily accessible and has numerous benefits. Linden tea provides protection against many diseases. When 1 glass of linden tea is consumed every day, it protects from many ailments and heals diseases.
Health Benefits of Linden
The known benefits of linden are as follows;
It is a natural sedative
Relaxes the mind
Eliminates ailments such as acne, psoriasis
It is the protagonist of respiratory tract infections
Soothes sore throat
It is good for problems such as indigestion, constipation
Regulates bowel movements
Strengthens the immune system
Solves insomnia problems
Removes toxins
Relieves edema
Reduces wrinkles
When you brew and cool it, you can apply it by massaging your skin, it brightens the skin
Nutritional Value of Linden
Carbohydrates (g) - 3.07
Protein (g) - 0.23
Fat (g) - 0.42
Fiber (g) - 1.12
Cholesterol (mg) - 0.00
Sodium (mg) - 6.84
Potassium (mg) - 27.93
Calcium (mg) - 52.83
Vitamin A (ui) - 4.58
Vitamin C (mg) - 0.00
Iron - 1.20
Side Effects of Linden Tea
Although linden is not very harmful, it can cause some problems such as allergic reactions due to excessive consumption, as in every food. For example, blood pressure patients are advised not to consume too much.
How to Prepare Linden Tea?
Put the lindens in boiling water and leave for 10-15 minutes. It is recommended to be consumed without added sugar. You can add a few drops of lemon juice or any amount of organic honey to sweeten it.