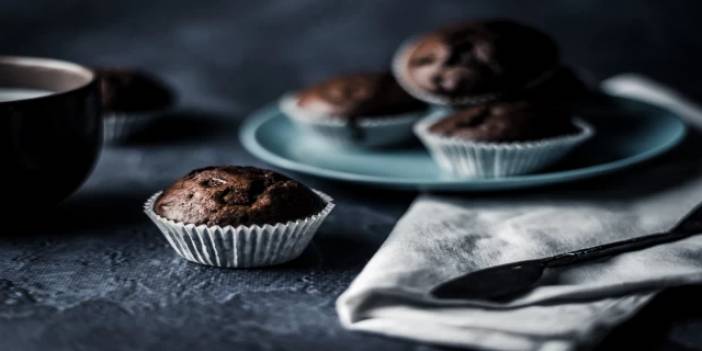 Chocolate Muffin Recipe
Chocolate Muffin is the easiest cake recipe to make. Moreover, the preparation and cooking time is very short. We have prepared a great muffin recipe for you that everyone will like. Here is the easy chocolate muffin recipe.
Muffin is the most popular sweet snack of the world cuisine. The most popular aspect of the muffin, which is generally served in every cafe and restaurant, is that it is bite-sized and practical.
The most preferred muffin recipe is the chocolate one. Because both cake and chocolate together offer a great taste. Muffins are more practical than many cake recipes. Moreover, it is softer than other cake recipes.
So how to make chocolate muffins? If you are wondering, we have prepared the best recipe for you.
Ingredients for Chocolate Muffins
1/2 cup cocoa
2/3 cup boiling water
8 tablespoons of butter
1 glass of sugar
1 teaspoon vanilla
2 eggs
1.5 cups of flour
1 packet of baking powder
1 pinch of salt
How to Make Chocolate Muffins
First, cocoa and water are mixed in a bowl and set aside.
Beat butter, vanilla and sugar with a mixer until creamy.
Eggs are added one by one.
Add sifted flour, baking powder and salt.
Cocoa and water mixture are also added and mixed.
The mixture is filled into the muffin bowls, leaving 1 finger space.
Bake in a preheated 180 degree oven for 13-15 minutes.