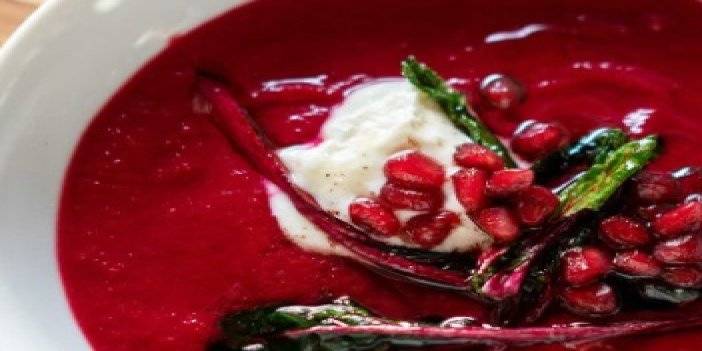 Celery-Beet Soup Recipe
If you are looking for a healthy, satisfying and nutritious soup recipe, the celery-borscht recipe that will warm you up with its color, smell and taste is waiting for you.
Beets and celery are good sources of fiber that regulates the digestive system.
Beet can be used as a detox, as it helps to cleanse the blood and detoxify the liver, and also has an anti-inflammatory and reducing effect. Betanin in red beet shows high antioxidant properties.
Celery also helps to get rid of edema by accelerating the metabolism. It lowers cholesterol, is good for constipation, lowers high blood pressure, protects vascular health and balances stomach acid.
The soup made from these two useful and nutritious vegetables is also very tasty.
Celery-Beet Soup Recipe
Necessary ingredients;
1 celery
2 beets
1 onion
1 carrot
1 potato/sweet potato
2 cloves of garlic
2 tablespoons of olive oil
5-6 glasses of water
Salt
Black pepper
How to Make Celery-Beet Soup?
Add the olive oil to the pot.
Roast all the vegetables you cut into small pieces for 2-3 minutes
Add water to it and close the lid of the pot.
After the vegetables are cooked, grind them with the help of a blender until they become smooth.
Finally, add salt and the spices you want and mix once more.