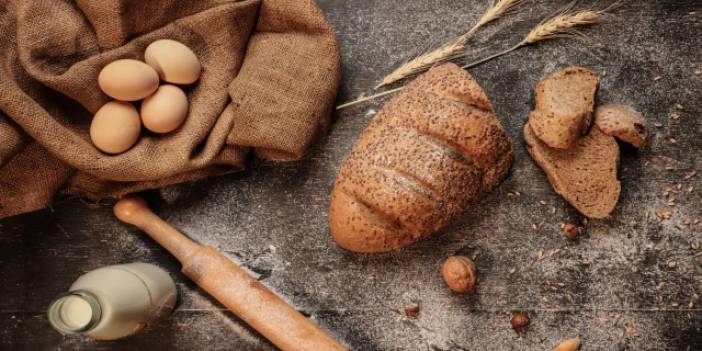 Bread Recipe That Doesn't Gain Weight! Diet Bread
Bread is a hearty food that is usually consumed at dinner. Because it contains plenty of flour, some salt and oil. However, bread fills the stomach for a short time. It will make you hungry again in the short term.
The person who does not want to gain weight first stops eating bread. Then he stops using sugar and salt. However, there are many people who do not understand that they are eating something without eating bread. That's why we have compiled a diet bread recipe that prevents you from gaining weight with the recipe prepared by dietitians.
Slimming Diet Bread in 5 Steps
Ingredients for Diet Bread
2 eggs
2 tablespoons of strained yogurt
9 tablespoons of oat flour
5 tablespoons of milk
1 packet of baking powder
1 tablespoon of flaxseed
1 pinch of salt
Enough coarsely crushed walnuts
How is Diet Bread Made?
Mix all liquid ingredients in a bowl.
Add flaxseed and coarsely chopped walnuts.
Add the baking soda, salt and oat flour and mix until the mixture becomes homogeneous.
Line a small tray with greaseproof paper and pour the mixture over it.
Bake in a preheated oven at 180 degrees for about 20-25 minutes.