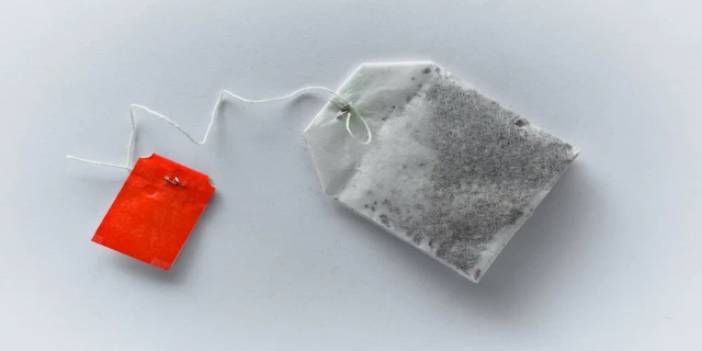 10 Surprising Uses of Tea Bags
Tea bags are usually thrown away after soaking in hot water for 2-3 minutes. But it can be quite beneficial for your health and beauty. Surprising uses of tea bags..
Today, it has become easier to prepare tea with ready-made tea bags. In addition, cleaning the materials used is less troublesome and easier than other powdered or granular teas.
According to some studies, tea bags are not healthy. It is said that keeping it in hot water for more than 2-3 minutes can do some harm. But used tea bags have some surprising benefits.
Surprising Uses of Tea Bags
Under Eye Swelling
The most common use of tea bags is to place them under the eyes and wait. A few freshly used caffeinated tea bags can be effective for puffy eyes and under-eye bags.
Skin Conditions
If you've encountered some type of poison ivy and are dealing with an itchy, painful rash, a bath infused with black tea can help relieve inflammation and soothe your skin. Wet dressings made with black tea are good for treating other skin conditions that can cause an itchy rash, such as facial dermatitis.
Light Abrasions
Black tea bags can also help relieve pain and relieve swelling caused by minor scrapes or bruises.
Insect Bite
Tea bags relieve you of pain and itching after an insect bite.
Toothache
If you have a toothache, holding a warm bag of peppermint tea on your teeth and gums may provide some relief. Also, the acid in tea can help blood clot. Therefore, biting into a tea bag can help control bleeding after tooth extraction.
Breastfeeding Pain
Tea bags can act as a compress to help nursing mothers relieve sore nipples.
Unclogs and Cleanses Pores
A scrub made from green tea leaves can deeply cleanse oily skin and help get rid of blackheads. Tear off a tea bag and mix 1 teaspoon of the powder with a little water until it becomes a paste. Gently rub the paste for 2 to 3 minutes, then rinse with warm water.
Fabric Dyeing
Tea bags can be used as a natural dye to create new looks and designs, especially for materials made from cotton. Remove the tea from the bag and heat it with enough water to cover it. When the leaves appear wilted after about an hour, strain the leaves. The paint remains.
Plants
Plants need nitrogen for healthy growth. This substance is abundant in tea leaves. Studies have shown that used tea leaves mixed with soil can help shoots and roots grow faster.
Add to Compost
Tea leaves make a great addition to the compost pile as they are good for plant growth. So instead of throwing away the tea bags, you can add them to the compost pile.
But many tea bags contain small amounts of plastic called polypropylene. This substance is not degradable in nature. So buy the ones that don't have plastic in them.