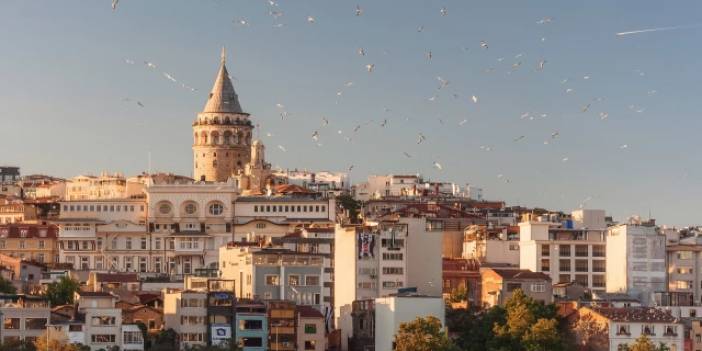 Must-See Places in Istanbul in One Day
Istanbul is the most crowded city in Turkey. Standing out with its approximately 16 million population, Istanbul has been the capital of many sovereignties in history. Therefore, there are historical places to visit in many points.
Istanbul is the most famous city in Turkey. This city, where entertainment, shopping and history are intertwined, is the first stop for tourists. Istanbul, which is larger than many countries with its population, is also a bridge connecting Europe and Asia. Consisting of two separate sides, this city hosts millions of tourists every year.
So, what are the must-see places in Istanbul? We have prepared the answer to this question for you.
The Galata Tower
The Galata Tower is a tower in the Beyoglu (Taksim-Europen side) district of Istanbul.
The famous Galata Tower of today was first built in 1348. Built as a wathctower at highest point in Istanbul.
Beyoglu
Beyoglu is a district on the European side of Istanbul. It was known as the region of Pera.
There is a cosmopolitan atmosphere in tje heart of the district. The main thoroughfare is Istiklal Caddesi, (1.6 km) long street of shops, cafes, patisseries, restaurants, pubs and clubs, as well as bookshops, historical theatres, cinemas and art galleries.
The Grand Bazaar
The Grand Bazaar in Istanbul is one of the largest and oldest covered markets in the world.
The Grand Bazaar at Istanbul is often regarded as pone of the first shopping malls of the world, with 61 covered streets and over 4,000 shops.
Hagia Sophia
Hagia Sophia (Hagia Sophia Grand Mosque) is originally built by the eastern Roman emperor Justinian I as the Christian cathedral of Constantinople for the state church of the Roman Empire between 532 and 537.
Hagia Sophia is located in Fatih, Istanbul. There are many historical mosques, bazaars and streets around Hagia Sophia.
Basilica Cistern
The Basilica Cistern is the largest of severel hundred ancient cisterns that lie beneath the city of Istanbul.
The cistern was built in the 6th centruy during the reign of Byzantine Emperor Justinian I.
The Spice Bazaar
The Spice Bazaar is one of the largest bazaars in Istanbul.
The Spice Bazaar is located in the Eminonu quarter of the Fatih district. The bazaar is the most second famous covered shopping complex. It was built with the revenues from the Ottoman part of Egypt in 1660.
The Topkapi Palace
The Topkapi Palace is a large museum in the east of the Fatih district of Istanbul.
In the 15th and 16th centruies it served as the main residence and administrative of the Ottoman sultans.
The places that must be seen and visited above are very close to each other in terms of location. You can move from one point to another in a very short time by taxi, metro or bus. That's why you can visit all historical places in just 1 day.