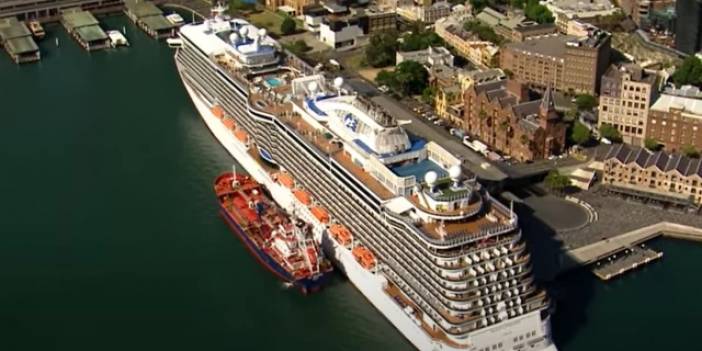 Coronavirus Panic on a 4,600-Person Ship! The Ship Towed to Sydney Harbor
There were 800 cases of coronavirus on a ship with 4,600 passengers and crew. The ship anchored in Sydney, Australia.
Departing from New Zealand, the Majestic Princess cruise ship has approximately 4,600 passengers and crew. It turned out that one in five people on this ship were positive for Covid-19.
In early 2020, at least 900 people aboard the Ruby Princess cruise ship contracted Covid-19 and 28 died.
Marguerite Fitzgerald, Managing Director of Carnival Australia, the operator of the cruise ship, stated that a large number of cases began to be detected in the middle of the 12-day voyage. Fitzgerald noted that all cases were asymptomatic or mild.
Stating that the crew will assist all Covid-19 positive passengers, the General Manager stated that accommodation services will be provided for passengers to complete their special transportation and isolation periods. The ship will soon pass to Melbourne.