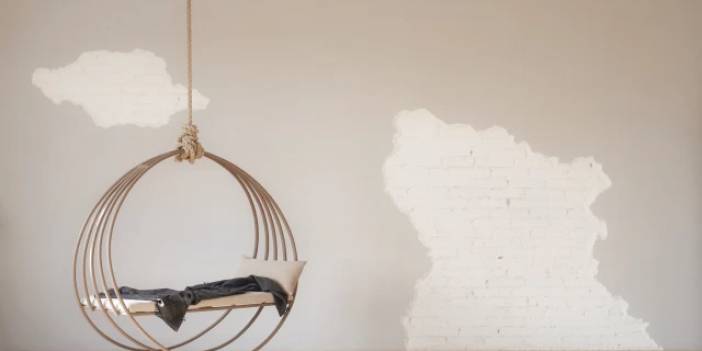 Minimalist Home Decoration Suggestions, Are You Ready to Purify Your Home?
Due to the pandemic, we started to spend a lot of time at home. Even if the pandemic restrictions are temporarily lifted, spending time at home has become a habit for everyone. We will convey to you the details that will help you use the house, which is..
Each house should be evaluated on its own. But nowadays there is a trinket, frame or pouf in almost every corner of the house. But do you really need these decoration products? When you come home, don't you want to sit in a more peaceful, open place that does not tire the eyes with details? If you want to get rid of the excess when you come home and rest not only your body but also your eyes, take a look at what we are going to tell you.
Home Decor Detox
Living room
Let's start with the halls where we spend most of the day. Almost all of us have a TV unit in our living room and many accessories around this unit. Put all accessories, especially trinkets, on the shelf, except for tech gadgets. In this way, you can focus on a simpler area while watching TV.
On the other hand, it is possible to simplify all the spaces in the living room and create a more minimal living space by reducing the objects and accessories on the dresser and dining table.
You can also overhaul the poufs used to create alternative seating. You can use your many poufs in other areas of the house, or you can turn your patterned poufs into plain colors and continue to use them in your living spaces.
Kitchen
Keep a maximum of two dishes in the kitchens. If there is excess and it is not used, definitely take it out of your kitchen. This way you will have an incredible space. You can likewise review your cutlery and glasses.
By labeling the spices, you can keep them in a neat set. You can expand your usage area on your counter by placing the spice holders located on the counters in the cabinet.
It will be to keep the small household appliances you use most on the counter and put the rest in cabinets or alternative areas such as cellars and warehouses.
Bedroom
Therefore, in the case of a bed, closet and extra space, do not use a decoration element other than a single sofa or pouf.
Bathroom
Apart from your own towels, you can place a maximum of one guest towel. In this way, you will notice that your storage areas in the bathroom are opened.
Shampoos, toothbrushes, cleaning materials, etc., which disrupt the image order and create crowds. Also, review products like these and get rid of their excess.
If you choose your mats in plain colors and without patterns, you will help your bathrooms look simpler.
Hall and Entrance
Instead of wall-to-wall cabinets that appear as soon as you enter the house, choose to create more spaced and breathing spaces. Get out of these huge and space-consuming closet areas and organize your belongings with a hanger and a mini shoe in these areas where you can use wall panels.