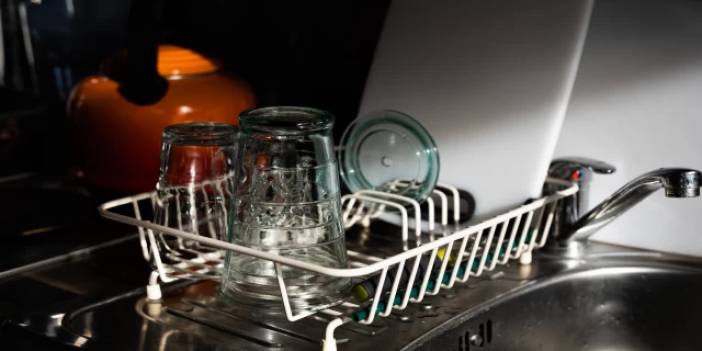 Homemade Natural Dishwashing Liquid Recipe, Hand Wash or Machine Wash
The dishwashing detergent production sector is quite large. However, if you are looking for a detergent with quality ingredients, it is expensive. Tablet or gel detergents sold especially for dishwashers are more expensive than liquid detergents.
Dish detergent is a chemical substance found in every home and used constantly. In general, if the dishes are less, we wash them by hand in the dishwasher. That's why we buy both tablets and liquid detergent when we go to the market. Recently, we pay hundreds of dollars a year for these products, which are not very affordable. On the other hand, even if we buy reliable brands, they all contain chemicals.
If you care about nature and your health, you should definitely try these recipes. You can wash your dishes naturally and save both money and time.
HOMEMADE DISHWASHING LIQUID RECIPES
You can prepare your dish soap for hand washing in different ways:
1- You can obtain a new dish detergent by adding 1 tablespoon of baking soda, 1 tablespoon of vinegar and 1 tablespoon of ready-made dishwashing liquid to 3-4 glasses of hot water and shaking all the components thoroughly. You can also add 10-15 drops of essential oil to this mixture and give it fragrance according to your desire.
2- If you don't want to use the dish soap you bought from the market, add 1 tablespoon of borax and ½ bar of grated soap to 3-4 cups of hot water and mix until it dissolves. You can prepare your own dish soap by adding 10-15 drops of one or several different essential oils of your choice.
POWDER DETERGENT FOR DISHWASHER
If you want to make a powder product for your dishwasher, mix 3 tablespoons of borax, 3 tablespoons of baking soda, 3 tablespoons of washing soda, and 1 tablespoon of lemon salt. You can prepare a fragrant powder dishwasher detergent by dripping 10-15 drops of one or a few essential oils into your powder mixture.
TABLET DISHWASHER
To prepare tablet dishwashing liquid, add vinegar or lemon juice to the powder mixture mentioned above, enough to wet the mixture and mix. When you fill it in ice molds and wait for it to dry for 24 hours at room temperature, you will get a tablet form of dishwasher detergent.
GEL DETERGENT FOR DISHWASHER
The main ingredient you will use to prepare gel dishwasher detergent is water. Add 3 glasses of borax, 2 glasses of washing soda, 2 glasses of rock salt, 10-15 drops of essential oil to 3 glasses of hot water. By mixing it well and keeping it at room temperature for 24 hours, you will obtain a gel-like detergent.