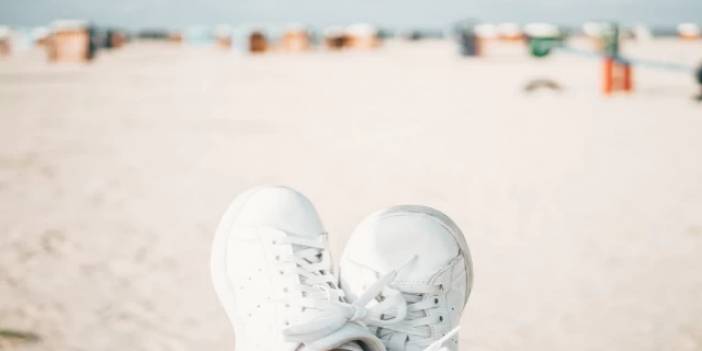 Methods To Make Your White Sneakers Again White
Sports shoes are a part of our daily life. Therefore, it gets dirty and worn out more quickly. The method we will give will make your dirty sneakers white without washing them in the washing machine.
Although sneakers are comfortable and look good, they can be quite difficult to maintain. Mistakes made in the care of sports shoes lead to irreversible consequences.
If you think that your sneakers are best cleaned in the washing machine, you are wrong. It is possible to clean your shoes at home without wearing them out. If you want your sneakers to look like new, you should definitely try this method.
Sneaker Cleaning Method Without Wearing It
Preparation Phase
Before starting the cleaning, fill the inside of your shoes with a shoe mold or a cardboard support, if any. This process prevents your shoes from deforming during cleaning.
Before cleaning your shoes with water, brush them with a dry shoe brush. You can also remove dirt such as mud accumulated on its surface and base with an old toothbrush.
Remove the laces of your shoes and wash them in the mixture you will prepare with hot water and detergent and dry them.
Cleaning Phase
Toothpaste-Carbonate
You can use toothpaste when cleaning white sneakers. Wet the surface of your shoes with a damp cloth. Apply some toothpaste on an old toothbrush and dip it in baking soda. Brush your shoes in circular motions. After the brushing process is finished, wipe the toothpaste residues on the surface with a damp cloth dipped in warm water and leave your shoes to dry.
Baking Soda and Dishwashing Liquid
Get a paste-like cleaner by mixing 2 tablespoons of baking soda and 1 teaspoon of dishwashing detergent, and apply this cleaner to the surface of your shoes with a toothbrush. After rinsing with warm water and a towel, let it dry and as it dries, you can shake off the white powder left by the baking soda on the surface by shaking your shoes.