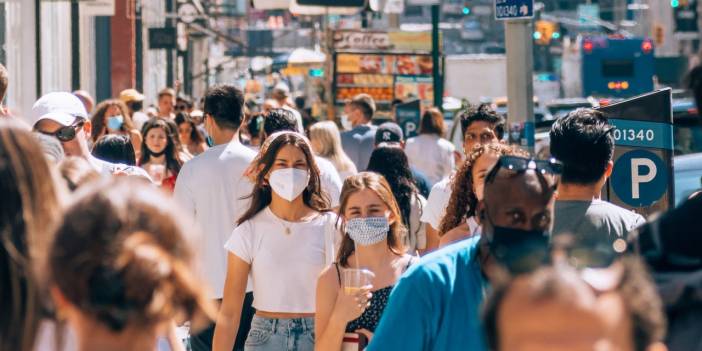 The New Version of Covid-19 'XBB.1.5' Started to Spread in the UK After the USA: More Powerful and Smarter!
The coronavirus, which continues to change form, finally appeared with the 'XBB.1.5' variant. After the USA, the UK announced the most affected age group after the increasing Covid-19 cases.
Coronavirus (Covid-19), which emerged in Wuhan, China in the last months of 2019 and affected the whole world, continues to negatively affect the lives of millions of people.
The virus, which caused us to leave many of our habits behind, so to speak, still continues to change its shell.
While many countries decided to relax after the more contagious but less lethal Omicron variant, the world was once again alarmed by the news of 'XBB.1.5'.
The variant, which was first seen in New York, soon spread throughout the country. Recent data shows that XBB.1.5 accounts for 41 percent of cases. Experts underline that this rate was 21 percent just 7 days ago.
Another country affected by the variant in question was the UK, where XBB.1.5 cases increased, and a remarkable warning came from health experts.
The Most Affected Age Group Didn't Change
Professor Lawrence Young, a virologist from the University of Warwick, underlined that the corona reminds itself with this variant.
"This is a stark reminder that we cannot remain indifferent to Covid-19," said Young, and also explained the age group most affected by XBB.1.5.
"The XBB.1.5 variant is highly contagious and is the cause of increased hospitalizations in New York, particularly among the elderly."
This Variant Has Additional Mutations
Andrew Pekosz, a virologist at Johns Hopkins University, said that XBB.1.5 appears to evade a high degree of immunity, as it has an additional mutation that allows it to bind better to cells.