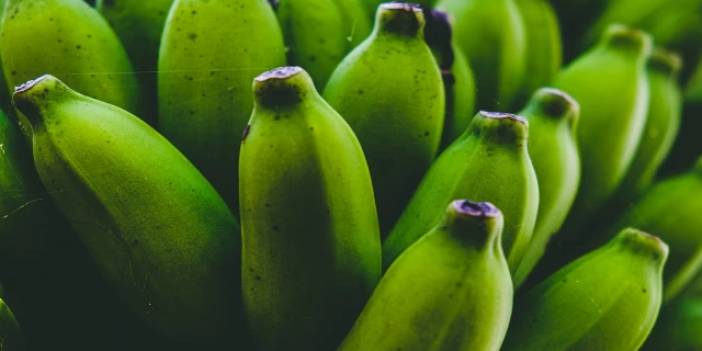 Is Eating Unripe Bananas Healthy? The miraculous benefit of green banana
In a study conducted in England, it was revealed that eating unripe green bananas reduced some types of cancer by over 60 percent. Research revealed that the starch in green bananas is more than 60 percent effective in fighting stomach cancer.
In a new study conducted in England, it was announced that eating unripe green bananas is effective in fighting some types of cancer.
The study, conducted by experts at the Universities of Newcastle and Leeds and published in the journal Cancer Prevention Research, announced that the starch found in green bananas reduces cancer types by more than 60 percent.
At the same time, it was emphasized in the research that the starch found in oats, cereals, pasta, rice, peas and beans is similar to the starch found in our ripening banana and has important effects in the fight against cancer in the upper part. intestine, which is difficult to diagnose.
Thousand Patients Examined in the Study
In a study of nearly a thousand patients with Lynch syndrome, an inherited disease that increases the risk of cancer, particularly of the large intestine and rectum, participants ate the starchy equivalent of eating an overripe and still green banana for two years.
At the end of the study, it was revealed that although starch did not affect cancers in the intestine, it reduced the incidence of cancers in other parts of the body by more than half.