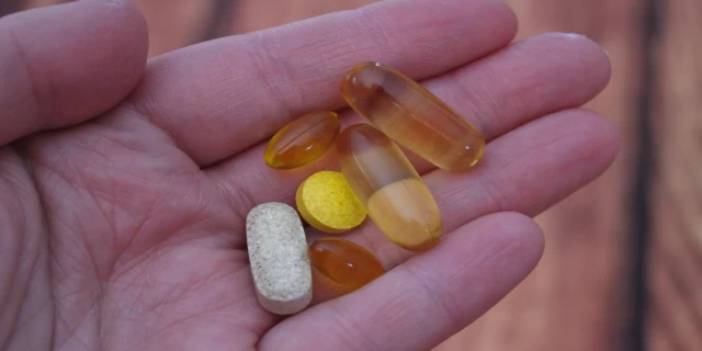 Health Benefits of Folic Acid, Importance of Folic Acid Intake Before Pregnancy!
Folic acid helps form healthy blood cells that supply oxygen to the body. With folic acid deficiency, fatigue, weakness and a pale complexion can occur. So what are the health benefits of folic acid?
Folic acid provides the conversion of amino acids, which are the building blocks of proteins, into each other. It is effective in the construction of nucleic acids in DNA, the production and reproduction of blood cells.
One of the first systems to develop in your baby's body is the nervous system, and folic acid plays an important role in the development of the nervous system. Spina bifida, a neural tube defect disease, is seen in babies of pregnant women who are malnourished from folic acid during pregnancy.
Spina bifida occurs when the tube that will form the brain and spinal cord does not close properly during the development of the embryo. Closure of the neural tube of the embryo occurs in the early stages of pregnancy.
Folic Acid Benefits
Folic acid helps form healthy blood cells that supply oxygen to the body. With folic acid deficiency, fatigue, weakness and a pale complexion can occur.
Folic acid is also very important for the synthesis and repair of DNA and other genetic material, and for the division of cells. Folic acid deficiency, especially during pregnancy, can lead to neural tube irregularities such as spina bifida and anencephaly.
You can get folic acid from the foods you consume during the day or use it as a medicine as recommended by your doctor.
Folic Acid and Depression
It has been observed that people with low folic acid levels are more prone to depression. However, taking a folic acid supplement can make depression medications more effective.
Folic Acid and Autism
Some research suggests that taking folic acid before and during pregnancy might reduce the chance of a baby developing autism.
Folic Acid and Rheumatoid Arthritis
Doctors may recommend using folic acid to support rheumatoid arthritis. She suggests that taking a folic acid supplement can greatly reduce these side effects.
Foods Containing Folic Acid
It is important to take folic acid tablets in the months before conception, especially if you are planning to have a baby. Taking folic acid before pregnancy protects the baby against future neural tube defects such as spina bifida. You can use folic acid in tablet form for periods of 2 to 3 months.
You can also try consuming more foods that contain folate, the natural form of folic acid. Some foods that contain folic acid include:
Legumes
Asparagus
Haricot bean
Sunflower seeds
Tomato juice
Parsley, mint, coriander
Strawberry
Beet
Citrus
Brussels sprouts
Broccoli
Spinach
Egg
Soybean
Celery
Walnut
Tahini
Hazelnut
Liver
Wheat
Papaya
Banana
Avocado
Folic Acid Value of Some Foods
1 bowl of beans - 160 grams of folic acid
100 grams of walnuts - 55 grams of folic acid
1 boiled egg - 26 grams of folic acid
1 plate of spinach - 100 grams of folic acid
1 glass of orange juice - 30 grams of folic acid
3 slices of whole wheat bread - 35 grams of folic acid
Folic Acid Deficiency Symptoms
Folic acid deficiency can cause anemia. Anemia is a condition in which there are very few RBCs (Red Blood Cell). Anemia can deprive tissues of the oxygen they need. Folic acid is especially important for women of childbearing age. Folic acid deficiency during pregnancy can cause the baby to be born with anomalies.
Folic acid is a B vitamin that helps the body create red blood cells. If your body does not have enough red blood cells, this leads to anemia.
Also, low folic acid levels can cause megaloblastic anemia. In this condition, the red blood cells are larger than normal and appear oval rather than round. These red blood cells live as long as normal red blood cells.
Some symptoms of folic acid deficiency are as follows;
Tiredness
Mouth sores
Tongue swelling
Growth problems
Pale skin
Shortness of breath
Irritability
Weakness