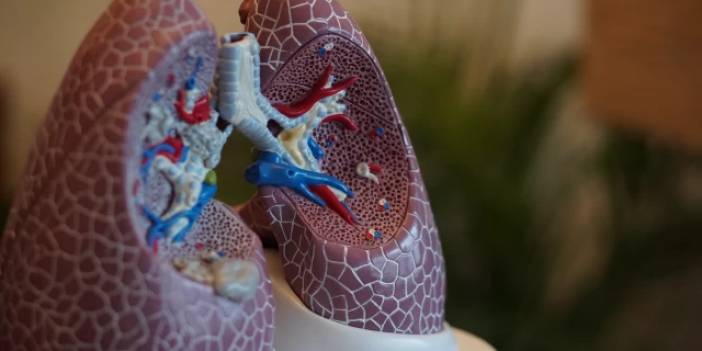 Experts Warn Those With Chronic Ailments Against 'Climate Disease'
Legionnaires disease, also known as air-conditioning disease, is a disease known to survive in places where water is present, such as lakes, streams, pools and baths, and spread around with water vapor.
Legionnaires' disease is a disease that causes bacteria to live in places where there is water such as lakes, streams, pools and baths and is spread by water vapor. This disease, which is transmitted by breathing in water droplets carrying bacteria, cannot be transmitted from person to person. However, the health status of the person, whether he has a chronic disease, age and whether the immune system is sufficient are effective in the formation of the disease.
Legionnaires' disease, which is a type of lung infection known as air-conditioning disease among the people, is most often manifested as a lower respiratory tract infection. Symptoms appear between 2 and 10 days, especially after encountering the bacteria. It creates complaints similar to pneumonia findings. Sometimes patients present to the hospital with respiratory symptoms such as headache, chills, weakness, muscle aches and diarrhea, while fever, sputum or dry cough, shortness of breath and chest pain are also common.
Smoking Triggers This Disease
This disease, which is usually seen in the summer months, can also be seen in the winter due to the use of air conditioning.
Although the use of poorly maintained air conditioners used in accommodation travels (hotels) and large meeting rooms poses a risk, the spread of the disease can occur by creating droplets that carry bacteria in jacuzzis, thermal areas, decorative water areas and offices. Not everyone who comes into contact with the droplets will get the disease. Especially infants, the elderly, those with impaired immune systems, those with chronic diseases (COPD, bronchiectasis, cardiovascular diseases, diabetes, cancer patients, patients undergoing chemotherapy, organ transplant patients, those receiving long-term and high-dose cortisone therapy, kidney failure). patients) and overweight people are at increased risk of disease. Especially heavy smoking causes a decrease in the protective functions of the lungs and paves the way for the disease.
Treatment of Climate Disease
The correct use of antibiotics is as important as the correct diagnosis in air-conditioning disease, so that the disease can be treated quickly.
Antibiotics should be used for 2-3 weeks for the disease. In addition, if the air conditioners are not maintained regularly and the filters are not cleaned, these bacteria can also live in air conditioning systems for a long time and cause the droplets that carry the bacteria formed in this system to spread to the environment.