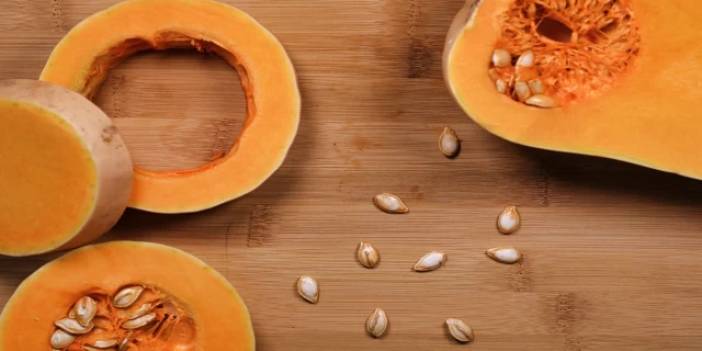 What Are the Benefits of Pumpkin? Skin Care with Pumpkin and What You Need to Know...
Pumpkin is a wonderful botanical fruit used in skin care, especially in the transition from summer to autumn. It is possible to see many miraculous benefits from removing dead cells to rejuvenating the skin, from moisturizing to getting rid of blemishes.
As you transition from summer to autumn, you can sleep at the ideal times to repair worn, stained and damaged skin. You can try pumpkin for this. Pumpkin is packed with benefits to keep skin beautiful, radiant and glowing while targeting issues like dark skin spots and acne.
Would you like to learn about the miracles that a pumpkin, full of vitamins that can cope with the damage of the sun, can create on your skin? Let's take a look at the excellent effects of pumpkin on the skin.
Pumpkin Benefits in Skin Care
Pumpkin is one of the most effective ingredients to give the skin a silky and smooth, soft texture. Packed with nutrients known to be beneficial for skin health and quality, pumpkin also has benefits such as increasing skin moisture level and lightening skin tone. It provides a wide range of beneficial nutrients to the skin, including vitamins, minerals, fatty acids and antioxidants. A professional pumpkin treatment will provide your skin with benefits such as:
It deeply moisturizes the skin
Stimulates collagen and elastin production
Provides an antioxidant effect to the skin
It nourishes the skin with fruit enzymes, amino acids and beta-carotene
Relieves redness and dryness
Fights acne
Prevents acne formation
Prevents the aging process
Makes skin shiny
Pumpkin Mask
Materials
Two slices of pumpkin
2 teaspoons of honey
One tablespoon of nonfat yogurt
Preparation
Make two slices of pumpkin puree. Add honey and yogurt and mix well. Wrap this mixture and leave it in the refrigerator for an hour. After cleansing your skin, apply the mixture by massaging your face. After waiting for 15 minutes, rinse with lukewarm water.