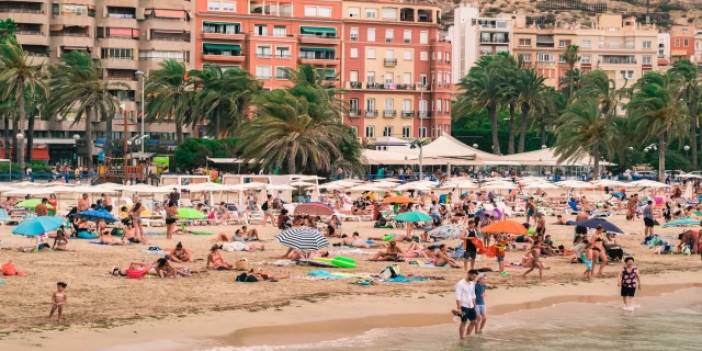 Best Mattifying Sunscreen for Oily Skin
Sunscreen creams and lotions, while protecting from the harmful effects of the sun, delay aging and prevent the formation of stains on the skin surface. However, people with oily skin type should be careful when purchasing sunscreen, which must be used.
People with oily skin types should be more careful when purchasing sunscreen creams than people with other skin types.
Even though people with oily skin type regularly wash their skin with a special gel twice a day, the skin surface becomes oily and shiny again. This is perhaps the most disturbing situation. Although sunscreen creams seem like a savior, they actually penetrate the skin very well. This causes people with oily skin type to do an extra washing and cleaning process afterward. That's why we have prepared 9 different sunscreen names for you.
The following sunscreens are especially mattifying. So, your skin is not glowing. In addition, since they are specially developed for oily skin type, they do not clog the pores and allow your skin to breathe.
Best Suncreen For Oily Face
Neutrogena Ultra Sheer Dry-Touch Sunblock SPF 50+
Lakme Sun Expert Ultra-Matte SPF 50 PA+++ Gel
Lotus Herbals Safe Sun 3-In-1 Matte Look Daily
Supergoop! Unseen Sunscreen SPF 40
CareVe Ultra-Light Moisturizing Lotion SPF 30
Catephil DermaControl Oil Absorhing Moisturizer SPF 30
La Roche-Posay Anthelios XL Ultra-Light Fluid SPF 50+
Carroten Super Mat Suncare Face Cream SPF 30
Levrana Calendula Sun Cream 0+ PA+++ 30 SPF
How to Use Sunscreen?
Sunscreen should be applied to clean skin at least 15-30 minutes before going out into the sun.
If you are going to put on make-up, you should apply sunscreen by mixing it with your moisturizer before applying make-up.
You should reapply the sunscreen every 2-3 hours during the day.
After getting out of the sea or pool, you should dry your face and apply the sunscreen to your face again.
You should not apply sunscreen (if it is not mineral) to the eyes and surrounding areas.