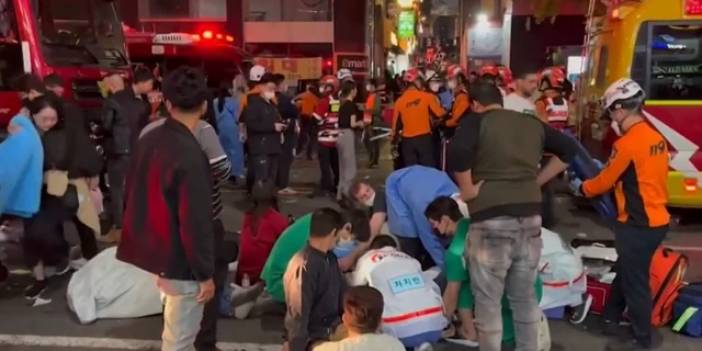 Young Actor Dies at Scary Halloween Celebration in Seoul
There was a stampede at the "Halloween" celebrations held in Seoul, the capital of South Korea. While 154 people lost their lives due to the incident, it was announced that the 24-year-old young actor was among those who lost their lives.
The echoes of the stampede at the Halloween celebrations in Seoul, the capital of South Korea, continue.
While the death toll increased to 154 due to the disaster that occurred in the Itaewon region of the country's capital, Seoul, it was announced that young actress Lee Ji-han was among those who lost their lives.
According to the news in the Independent newspaper; The 24-year-old actor's agency confirmed the bitter news.
The statement made on the subject included the following statements;
'The reports that Lee Ji-han passed away due to the stampede in Itaewon on October 29 are true. We were shocked when we heard the news. The family is in great pain right now, so we are being very careful. Rest in peace.'
Who is Lee Ji Han?
Known for her participation on the talent show Produce 101, the young actress starred in the drama 'Today Was Another Nam Hyun Day'.
Lee Ji-han would also be cast in the next season of 'Season of Kkokdu'.
Surviving Witnesses Recount Horrific Moment
A high school student stuck in the crowd told The New York Times how she survived the stampede.
Kim Seo-jeong said, ''There were people under me and there were people falling on me. I couldn't breathe. We shouted for help, but the music in the street was so loud that it drowned out our screams."
The high school student stated that after she managed to stand out from the crowd, she took shelter in a nearby store with her friends.
National Mourning Declared
South Korean President Yoon Suk-yeol announced that national mourning has been declared in the country and that the government will cover the medical care of the injured and the funeral expenses of the deceased.