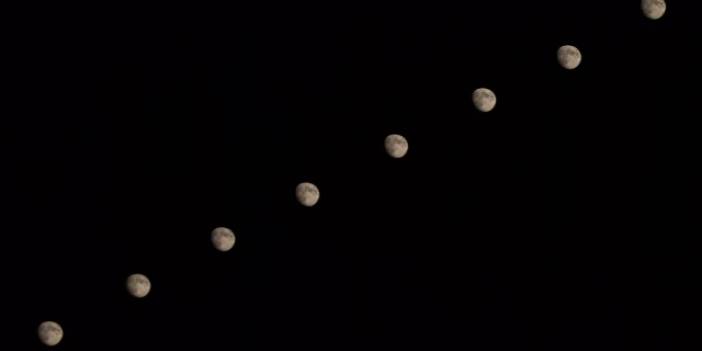 Weekly Horoscope Reviews - 18-24 July 2022
This week, important issues related to communication will be on the agenda. Because the positive aspect between Mercury and Neptune will affect conversations in love, social, work and family relationships. Let's see what awaits us this week.
This week will be important events related to communication. So, first of all, we should pay attention to what we hear. The Moon will continue to progress in Aries this week, where we need to pay attention to what we speak and hear. Next Sunday, the Moon will enter Gemini.
Venus will enter Cancer this week. We can be more compassionate and adoptive. Also, a positive aspect between Mercury and Neptune can make our conversations and expressions softer. But Neptune can also be in a divisive position. Therefore, topics and statements may be susceptible to distortion. So don't believe everything you're told this week.
Weekly Horoscope for 18 - 24 July
Aries (March 21-April 19)
This week, and especially in the middle of the week, if money matters are about people you don't know, it would be good for you to put them aside. However, if there will be good financial interactions with someone from the family you know closely, I would say put your best in this area as well.
Taurus (April 20-May 20)
If you don't mess with people who give you a lot of jobs or who are authority figures in your life this week, I can say that you will have a great week. Towards the end of the week, we can say that an enjoyable organization will find its place. Do not leave serious-faced work to the weekend.
Gemini (May 21-June 20)
If you have been feeling empty lately, it would not be wrong to say that you are coming out of this void this week. You can break your silence, especially in relation to your surroundings, and you can find the criticisms that come to you in a way. But still be careful with the conversations!
Cancer (June 21-July 22)
Your potential to come to a meeting regarding the decisions you will make this week seems to be quite high, and it is also beneficial that you do not act with too many words this week in financial matters, a paper you will receive in writing will probably be very useful for you in the future.
Leo (July 23-August 22)
You may feel tired this week and it is likely that you will often feel like you are either too in or too out of everything in your life. Therefore, as long as possible, you can spend this week increasing your insight a little more.
Virgo (August 23-September 22)
You may witness some turbulent news in your social circle this week. A good or bad position of Mercury in this process can of course cause developments that will cause situations that you do not want in your relationships. Therefore, it is useful to be rational in communication as long as you can.
Libra (September 23-October 22)
You may be going through a turbulent week in bilateral relations, especially in matters such as partnership and marriage, but also in court matters. There can be many conversations on these topics. It would be right for you not to believe everything you are told.
Scorpio (October 23-November 21)
You may be going through a period open to some misunderstandings in your relationship with your employer and employer, especially in the middle of the week, so I advise you to talk and listen as little as possible and not to believe everything you hear right away.
Sagittarius (November 22-December 21)
You may hear some gossip in your close circle, especially from your friends and siblings. I suggest you stop and think for a while before you take these into consideration. Good news and developments in financial matters may knock on your door.
Capricorn (December 22-January 19)
Some difficulties in the material and spiritual field may knock on your door this week, so it is useful to get yourself into a mood that will be less affected. It will be good for you not to get too involved in the events that will develop around you, especially in spiritual matters.
Aquarius (January 20-February 18)
This week, you may find yourself doing your best to overcome some difficulties regarding your mother, father and close circle. In addition, some minor economic developments may provide good openings in front of you.
Pisces (February 19-March 20)
This week, pleasant developments in matters of the heart may knock on your door. But no matter what happens, do not be in a hurry and make sure that your ears hear what comes out of your mouth. Especially if you have financial expectations this week, I would say remind yourself about it.