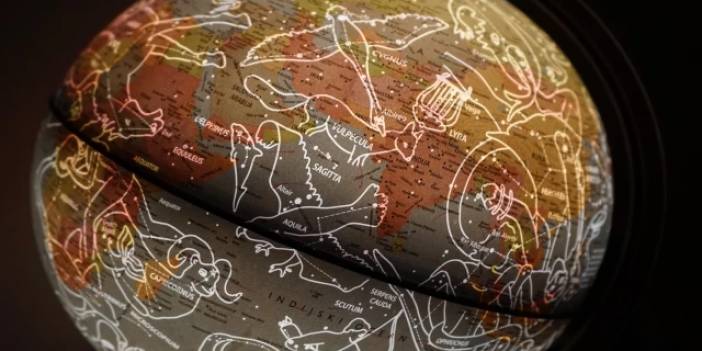 Weekly Horoscope Reviews - 1/7 August 2022
The fact that Uranus is in Taurus this week and Mars transit may indicate an earthquake, and its negative aspect with Saturn may also be a sign of economic crisis. Weekly horoscope comments with the position of the Moon and celestial events of the week.
We are entering this week with the positive aspect of Venus, the planet of beauty, and the northern and southern months, which tell about the change and transformation of destiny. As this effect continues into the middle of the week, it looks like we're going to be in trouble if we have things to try, with Mars starting to challenge Saturn, the planet of discipline. Over the weekend, Venus will begin to face the power-mad Pluto as she prepares to have a positive outlook with Neptune, the planet of dreams.
In general, it is useful to be ready for a positive but striking week. I can tell you that the tension will increase. It's good to be logical, not emotional.
Aries (March 21 – April 19)
Hello dear Aries and ascendant Aries. It is possible for you to experience very positive developments in real estate matters this week. If you are considering a change such as house renovation or moving, you are in the most productive period. In addition, it is useful to be a little more careful in your social relations.
Taurus (April 20 – May 20)
Hello dear Taurus and rising Taurus. You may be inclined to make important and striking decisions this week. You may feel very ready for something new and you are probably in no rush. But since Mars is involved, I would definitely recommend you to make more calm and logical decisions.
Gemini (May 21 – June 20)
Hello dear Gemini and rising Gemini. Positive developments in financial matters can make you smile, so it is useful to evaluate this week. Regardless, I would say it would be beneficial for you to spend some time sensibly on financial matters, trying to keep yourself in a more positive mood.
Cancer (June 21 – July 22)
Hello dear Cancers and Ascendant Cancers. If you have an idea about school, education or abroad this week, it would be useful to take action now. This week, seeing the doors that will open to you materially and spiritually and taking them into account may provide you with gains. Take good care of your surroundings.
Leo (July 23 – August 22)
Hello dear Leos and Leo ascendant ones. It is possible that you will be much more active in career-related matters this week, but I would advise you to control your nerves no matter what. Because you will go through a week open to bursts of anger at the smallest thing. When I say eyebrows, it seems very unlikely that the eye will come out.
Virgo (August 23 – September 22)
Hello dear Virgos and ascendant Virgos. In this first week of August, you are likely to feel a little stronger and constructive, especially in long-term relationships. Therefore, if there are unresolved issues, you can discuss them this week. In addition, it seems possible to be much more active socially.
Libra (September 23 – October 22)
Hello dear Libras and Libra ascendant ones. This week may find a way to heal yourself psychologically. You can work on this. In the financial sense, if you are going to take action in credit and debt issues, it is useful to be twice more careful. I say don't be one of your chickens just because the goose will come.
Scorpio (October 23 – November 21)
Hello dear Scorpios and ascendant Scorpio. You may encounter some hardships and dislikes about work and money this week, I say, don't dwell on it too much. It is possible that a small subject will come to you in front of you with branches and knots. It is also very beneficial to pay maximum attention to bilateral relations.
Sagittarius (November 22 – December 21)
Hello dear Sagittarius and ascendant Sagittarius ones. This week, it is useful to take care of yourself, especially your health. In particular, some people from your close circle may interfere with you meaninglessly, it is useful to be cold-blooded. In financial terms, I would say don't leave your important decisions for the weekend.
Capricorn (December 22 – January 19)
Hello dear Capricorns and Capricorn ascendant ones. This week, you may need to tell yourself "work is one thing, love is another". If your private issues start to slide into your professional life – or vice versa – you may start to have troubles. Try to be more formal in your conversations.
Aquarius (January 20 – February 18)
Hello dear Aquarius and ascendant Aquarius. This week, I say do your best and try to do your best in business and business world. In addition, real estate issues seem to appear in your life center again. I would say it would be beneficial for you not to act on household and household matters by making sudden decisions.
Pisces (February 19 – March 20)
Hello dear Pisces and ascendant Pisces. It is possible to say that you will not have a problem as long as you pay attention to your relationship with your close circle this week, and also good developments in love may knock on your door. I think you should give yourself a chance now. New acquaintances can be good.