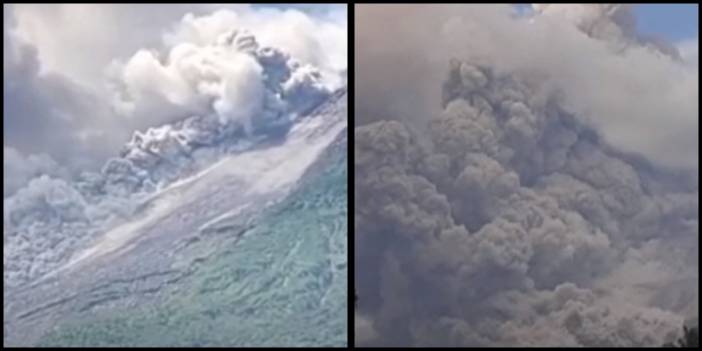 Volcanic activity continues at Merapi Volcano!
Volcanic activity continues in the recently erupted Merapi volcano in Indonesia's Central Java region.
Indonesia Volcanology and Geological Disaster Prevention Center announced that the Merapi volcano, which reactivated on 11 March, spewed ash 54 times in the 24 hours after 11 March.
Authorities had previously announced that there was no dangerous situation and that they could continue their daily lives with care. It was emphasized that the warnings in question are currently valid and there is no situation requiring evacuation.
353 People Made It in The Explosion 13 Years Ago
13 years ago, on November 30, there was an eruption at Merapi volcano. As a result of the eruption, 353 people lost their lives due to lava and ash from the volcano. 350 thousand people were evacuated from the region.
There are 147 volcanoes in Indonesia. 76 of these volcanoes are active.