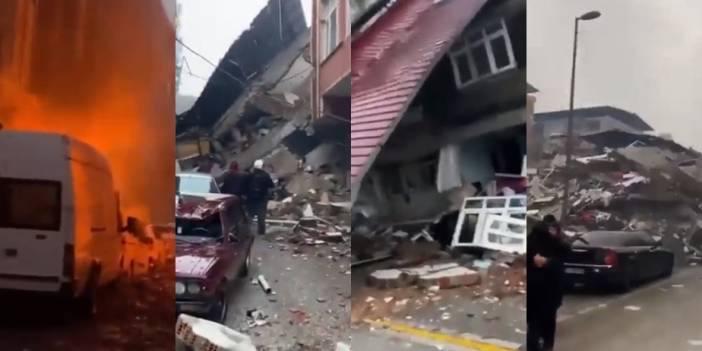 Turkey woke up this morning with two earthquakes of magnitude 7.4 and 7.7! There are many dead and injured
A 7.4 magnitude earthquake occurred at around 04:00 in the morning in Kahramanmaras, Turkey. After the great earthquake, there were many earthquakes with a magnitude of 6. In the morning, there was another 7.7 magnitude earthquake.
Two Major Earthquakes of 7.7 and 7.4 Intensities in Turkey
Turkey woke up with a sad picture this morning. An earthquake with a magnitude of 7.4 occurred at around 04:00 in the city of Kahramanmaras, located in the east of the country. After the large and severe earthquake, many aftershocks with a magnitude of 6 and above occurred. The earthquake, the epicenter of which was Kahramanmaraş, also caused destruction in 10 different cities in the vicinity.
With the lightening of the air, the painful picture of the earthquake emerged and another 7.7 magnitude earthquake occurred in the morning. Interior Minister Süleyman Soylu issued a 4th level alarm after the great earthquake.
Many Buildings Collapsed in 10 Provinces, 1541 People Died
As a result of the earthquake, the epicenter of which was Kahramnamaras, it was learned that there were buildings destroyed and dead and injured in Gaziantep, Adana, Osmaniye, Hatay, Diyarbakir, Mersin, Elazig and Malatya provinces.
In the last-minute statement made by Vice President Fuat Oktay, it was reported that 1541 people lost their lives, 9 thousand 733 people were injured and a total of 3 thousand 471 buildings collapsed in the earthquake regions.
The Number Of Dead And Injured May Increase
"It is difficult to predict how much the number of dead and injured will increase," said Turkish President Recep Tayyip Erdogan, while continuing to examine the earthquake-affected areas from the country's capital, Ankara.
Schools Closed Across The Country
After the great and devastating earthquake that took place in Kahramanmaraş, schools across the country were closed. Education in primary schools, secondary schools, high schools and universities in the cities affected by the earthquake was suspended until 13 February.
Source: life724.com