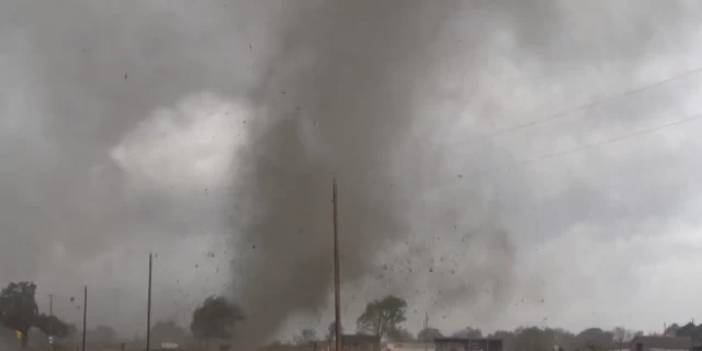 Tornado Hit the US States of Oklahoma and Texas: 1 Dead, 10 Injured
Tornado occurred in the US states of Oklahoma and Texas. According to the information obtained, 1 person died and 10 people were injured due to the tornado.
The tornado disaster occurred in the southern US states of Oklahoma and Texas. One person was killed in Oklahoma and 10 others were injured in Texas.
Cody McDaniel, director of emergency management for McCurtain County, Oklahoma, announced that 1 person died. While a church, medical center and a school were destroyed in the Idabel district with a population of approximately 7 thousand, the tornado caused great damage. Oklahoma Governor Kevin Stitt stated that search and rescue teams and generators have been sent to the Idabel area.
According to the statement from the US National Weather Service, Texas was the other state hit by the tornado. In Lamar County, Texas, officials said at least 50 homes were damaged or destroyed and 10 people were injured, two of them seriously.