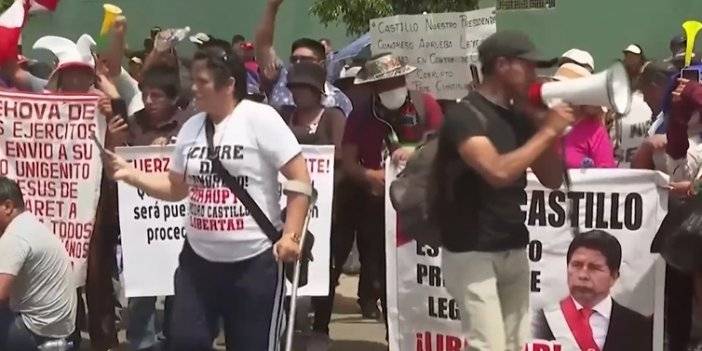 Thousands of Tourists Stranded Due to Anti-Government Protests in Peru! Ministers Resign One by One
Thousands of tourists have been stranded across the country due to days of anti-government protests in Peru.
Protests continue in Peru, which began after former President Pedro Castillo was dismissed by Congress on December 7th.
It has been announced that 5,000 tourists are stranded in the country, as Alejandro Velasco Astete International Airport in the city of Cusco has been closed since Monday, when protesters tried to storm the terminal.
It was stated that some tourists visiting the ancient city of Machu Picchu could not go to the airport due to the barricades set up on the roads and the strict control applied. Rail service serving Machu Picchu has also been halted since Tuesday, with about 800 Tourists stranded in the mountainous town where the Inca fortress is located.
About 200 tourists, mostly American and European, left the city to walk the train tracks to the town of Ollantaytambo, 30 kilometers away, where they were able to take the train to Cusco.
18 People Died Due to Protest
Despite the declaration of the state of emergency, 18 people lost their lives in the ongoing protests. Education Minister Patricia Correa and Culture Minister Jair Perez announced that they resigned from their posts due to the loss of life.