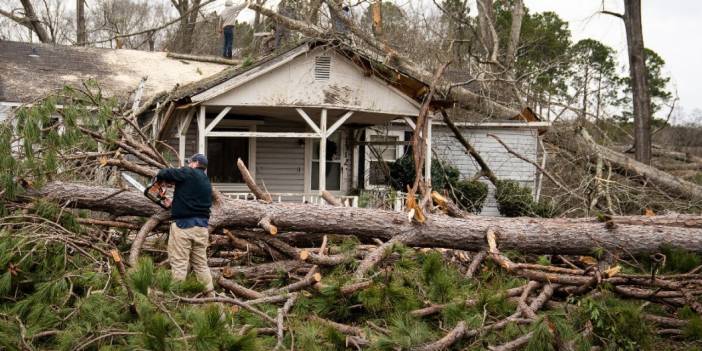 The Number of Deaths Due to Tornadoes Rise in Alabama and Georgia
In the USA, the number of people who lost their lives in tornadoes in Alabama and Georgia increased in both states.
Ernie Baggett, Head of the Emergency Management Agency in the Autauga region of the southeastern Alabama state of the USA, announced that 1 more person died in the accidents caused by the hurricane, and the total loss of life increased to 7.
Emphasizing that damage assessment works are continuing in Autauga, Baggett emphasized that at least 40 houses have been completely destroyed or become uninhabitable.
Governor Brian Kemp in the state of Georgia announced at a press conference that an official who participated in the cleaning works lost his life, bringing the death toll to 2.
One person died in Georgia yesterday when a tree fell on a vehicle due to the effect of a severe storm.