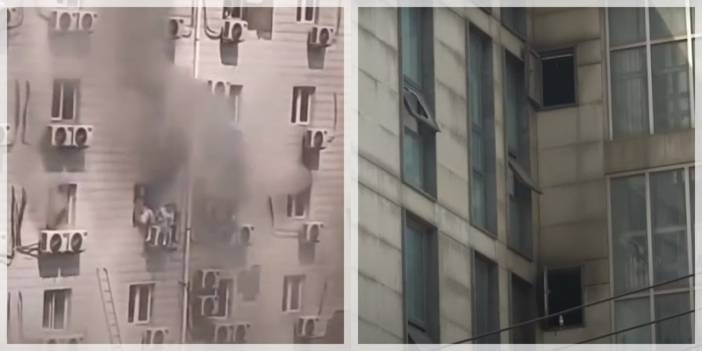 The death toll rises in a fire in a hospital in Beijing, the capital of China!
The death toll in a fire at Changfeng Hospital in Beijing, China, rose to 29.
The loss of life is increasing in the fire that broke out at Changfeng Hospital in Beijing, the capital of China. Authorities reported that the number of people who lost their lives in the fire increased from 21 to 29. While 39 people injured in the fire were being treated, it was learned that the condition of 18 injured was serious. While the department in the hospital where the fire broke out was closed, outpatient services were interrupted.
The fire that broke out yesterday was extinguished with the intervention of the teams who came to the scene, and after the fire, a total of 71 patients were transferred to the surrounding hospitals by the rescue teams.
In the images shared on social media, it was seen that one person left himself by hanging a sheet from the window, while some people were waiting to be rescued in the outdoor units of the air conditioners under the windows.