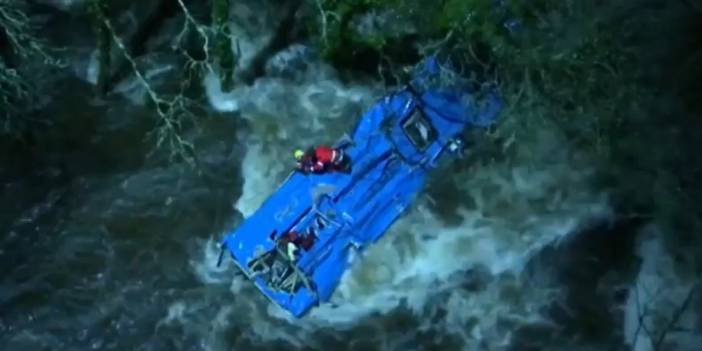 The Death Toll in the Passenger Bus that Fell Into the River in Spain is Increasing
In Spain, a passenger bus fell into the Lerez River. 6 of the passengers on the bus, which fell while crossing the bridge, lost their lives.
Last Saturday, a bus carrying passengers between the cities of Lugo and Vigo in northwest Spain fall into the Lerez River as it crossed a bridge.
In the statement made by the authorities, it was stated that the number of people who lost their lives in the accident increased to 6. It was reported that the treatment of two injured people continues.
It was stated that the search and rescue efforts were completed, but the work continues to remove the bus from the river.