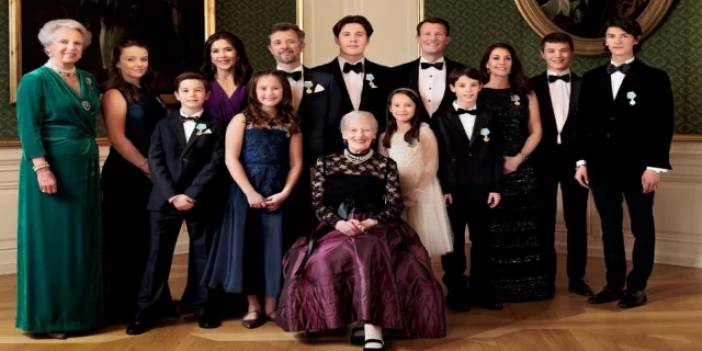 The Claim of 'Forbidden Love' Confusing the Royal! Denmark Speaks This Allegation
Queen of Denmark II. Margrethe's younger son, Prince Joachim, allegedly fell in love with Princess Mary, the wife of her elder brother Frederik, who is the Crown Prince.
The Danish Royal Family has been churning for a while as the four children of Queen Margrethe II's younger son have regained their royal titles.
In the statement made by the Danish Royal Family; Queen Margrethe II has decided that from 1 January 2023, descendants of Prince Joachim should only use Monpezat's titles "Count" and "Countess" and the titles "Prince" and "Princess" that these descendants have ever held.
Accordingly, Prince Joachim's children Prince Nikolai, Prince Felix, Prince Henrik and Princess Athena will be demoted.
Complex Relations in the Kingdom
There is talk behind the scenes of this royal crisis that broke out in Denmark, which is known as one of the most prosperous, calm and peaceful countries in the world.
Prince Joachim (53) reacted to the decision, explaining that his relations with his older brother Frederik (54) and his heir apparent Mary (50) were "complicated".
Allegations in the World Press
The magazine "Vanitatis Elconfidencial", published in Spain, wrote that the Queen's younger son, Prince Joachim, fell in love with Princess Mary, the wife of her elder brother, the Crown Prince, and confused the palace.
Swedish women's weekly "Svensk Damtidning" has published a photo of Prince Joachim trying to kiss his "sister-in-law" Mary at an official royal gala. It was also reported that Prince Joachim's drunken states attracted the attention of guests, especially his wife.
Photo: Steen Brogaard, Kongehuset / www.kongehuset.dk