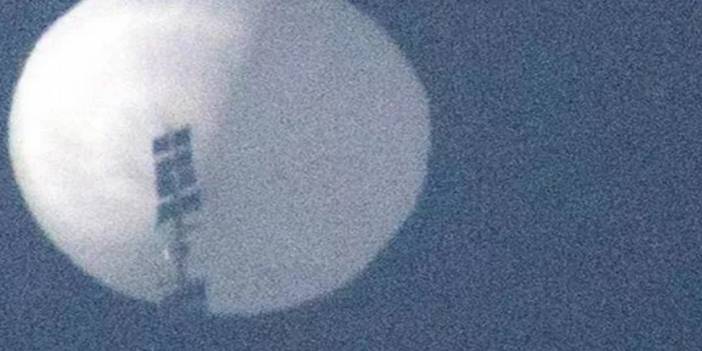 The 'Chinese balloon' crisis is growing in the USA! Flights were suspended at 3 airports
The US Federal Aviation Administration announced that flights were stopped at 3 airports due to China's 'spy balloon' crisis.
The U.S. Federal Aviation Administration reported that it has halted travel to and from Wilmington Airport in North Carolina and Myrtle Beach International and Charleston International Airports in South Carolina to support the Department of Defense as the Chinese spy balloon crisis continues over the United States.
US President Joe Biden had said they would take care of the Chinese spy balloon.
The US Department of Defense (Pentagon) announced that a high-altitude intelligence balloon belonging to China is over the USA and that the balloon is being followed.
In the statement made by the Ministry of Foreign Affairs of China, it was stated that the balloon was a Chinese civilian aircraft and was used for meteorological research, while it was stated that the Chinese plane went off course due to westerly winds and limited control possibilities.
US Secretary of State Antony Blinken postponed his visit to China due to the balloon issue.
'Chinese Balloon' Drops Hours After Biden's Announcement
While the crisis of the Chinese intelligence balloon seen in the US sky continues, the US army dropped the Chinese spy balloon over the Atlantic Ocean.