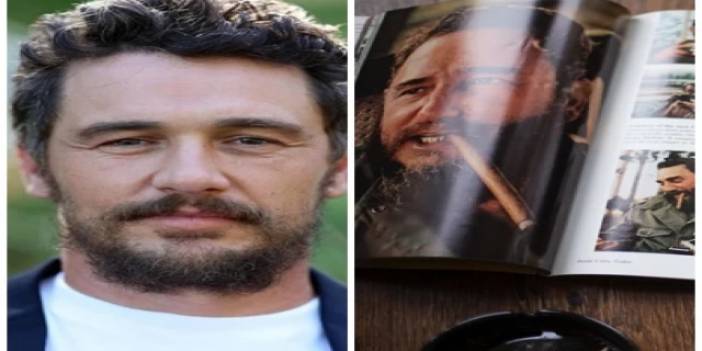 The Allegation of US Actor James Franco Playing the Role of Fidel Castro Leads to Controversy
The announcement that he will play the US actor James Franco in the movie that will tell the life of Cuba's legendary leader Fidel Castro, angered the Latin actors.
After the announcement that US actor James Franco will play Cuba's legendary leader Fidel Castro, Latin actors continue to be criticized that a non-Latino actor should not play the role. Finally, actor John Leguizamo said that Latin actors were excluded from Hollywood.
The selection of American actor James Franco to play the leader of the Cuban revolution, Fidel Castro, for the biopic 'Alina of Cuba' brought negative criticism.
John Leguizamo is also among those who criticize this decision. Stating that Hollywood systematically excludes Latin actors from his social media account, the 62-year-old actor said, "I don't have a problem with James Franco, but he is not Latin!" said.
Actor Sol Rodriguez, noting that he was ridiculed for not speaking English like an American throughout his life, said, "James Franco will have to adopt the accent that I have been told many times to get rid of."
"James Franco plays Fidel Castro as I audition for the role of another 'Latin American drug dealer' " Jeff Torres wrote on his Twitter account.