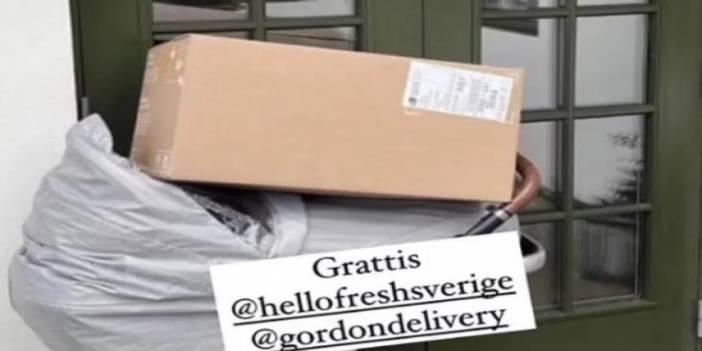 Sweden Talks About This Scandal! A 10 Kg Parcel was Left on the Sleeping Baby
Leaving a 10-kilogram package on the baby sleeping in the stroller in Sweden was on the agenda of the country.
In Scandinavian countries, especially Denmark, it is a common tradition to leave babies outside, even in cold weather, so that children's immune systems are stronger.
The incredible event that happened to a mother who practiced this tradition has become one of the most talked about topics in Sweden.
A 10 Kg Package was Left on The Baby
The woman who left her sleeping child in the stroller on the doorstep became the victim of a careless courier.
The courier, who delivered the grocery store called Hello Fresh, left the package of about 10 kilograms that he brought home, on the baby lying in front of the door.
The mother, whose name has not been released, opened the door and had a nervous breakdown when she saw the condition of her baby.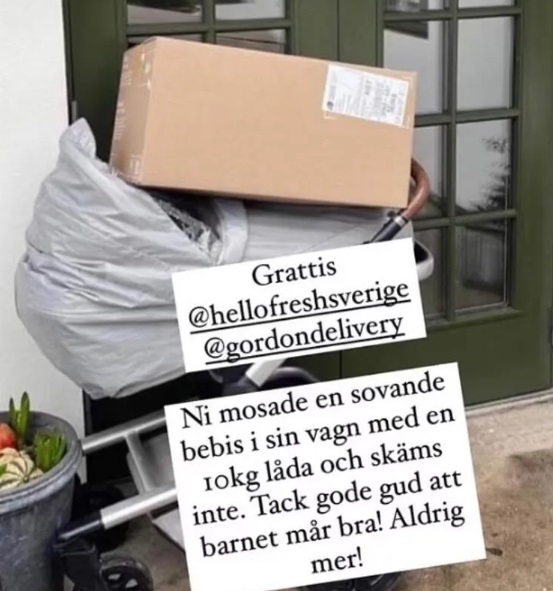 The mother, who tagged the market she shopped from her social media account and the company that the courier was affiliated with; "Congratulations! You crushed a sleeping baby by putting a 10kg package on it. Have no shame. Fortunately my baby is fine. Never again!" shared your message.
It Made Headlines in Swedish Newspapers
The courier's company did not take her complaint seriously at first and offered 250 Swedish kronor in compensation. But the mother's revolt soon went viral on social media and made headlines in Swedish newspapers.
Making a statement after the reactions, the company named Gordon Delivery stated that the incident was the fault of the courier.
Company spokesman Mikael Sahlsten, in a statement to Aftonbladet newspaper, claimed that when no one opened the door, the courier considered leaving the package on the doorstep, but left the empty crate on the stroller because the floors were wet.
The Courier Apologized with Flowers and Chocolates
Emphasizing that the courier certainly did not see the baby, the company spokesperson said that the staff were very upset and later went to the customer to apologize with flowers and chocolates.
Stating that the woman's complaint was taken into consideration, the company stated that the mother, whose baby was in danger of being crushed, was given the right to free delivery for two times.