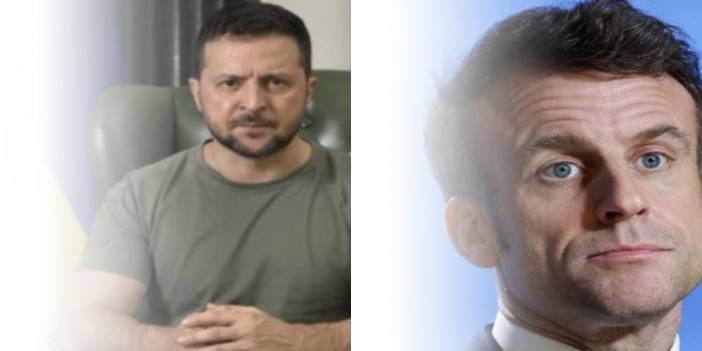 Strong reaction from President of Ukraine Zelenskiy to Macron: 'He is wasting his time'
Ukrainian President Volodymyr Zelenksi criticized French President Emmamuel Macron for keeping the door of dialogue with Russia open. Zelenski interpreted Macron's move as a "waste of time".
President of France, Emmanuel Macron, in a statement he made recently, stated that Russia should be defeated but not crushed, and emphasized the importance of keeping the door of dialogue open. Speaking to the Italian-based Corriere newspaper, Zelenski evaluated Macron's statements.
Zelenski stated that dialogue with Russia is a waste of time; "It will be a useless dialogue, actually Macron is wasting his time. I came to the conclusion that we cannot change Russia's position. If they've decided to isolate themselves with the dream of restoring the former Soviet empire, we can't help it. It is up to them whether to cooperate with the international community on the basis of mutual respect. There were those who accused us of isolating Russia when economic sanctions were imposed, but that was not the truth. It was the decision to start a war that marginalized Putin," he said.