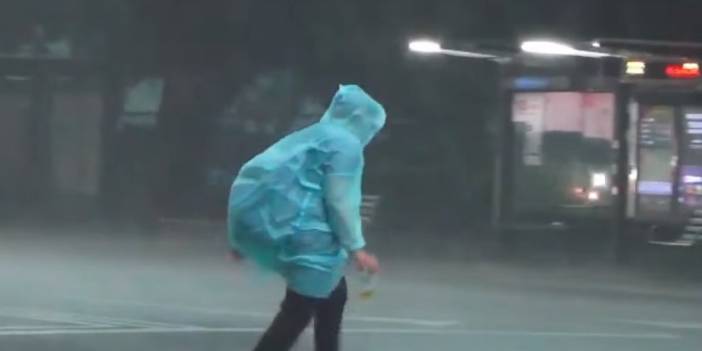 Streets flooded in Taiwan due to heavy rain! Life stopped in 15 cities
Heavy rains flooded streets and roads in Taiwan. Images from the region made everyone nervous.
Heavy rains, which have been effective for 2 days in Taiwan, caused a flood disaster and negatively affected life. In a statement made by the Taiwan Central Weather Bureau, it was stated that many residential areas were flooded in 15 cities and counties across Taiwan, and streets and streets were flooded. While many vehicles remained on the road in flooded areas, a woman caught in the flood waters escaped at the last moment.
It was stated that 215.5 millimeters of precipitation fell in Tongxiao town of Miaoli county in western Taiwan, which received the most precipitation. Heavy rain warning was issued for the cities of Taichung and Changhua in the morning. No precipitation was reported in the drought-affected southern regions of Taiwan.
Meteorology officials, stating that the precipitation will continue in the northern and central parts in the coming days, warned the public against flooding.