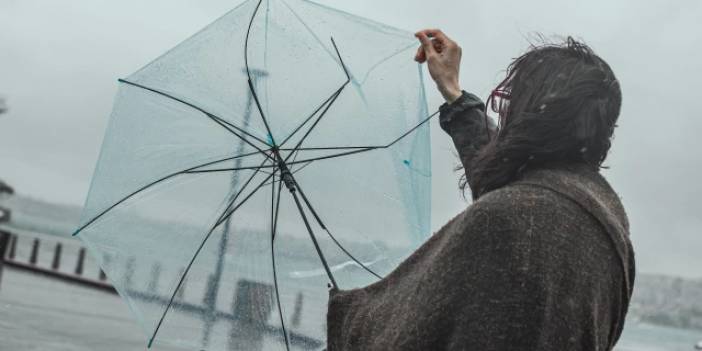 Storm Disaster after Forest Fires in Europe: 13 Dead
After the drought crisis and forest fires in Europe, there was a storm disaster. 13 people, including 3 children, died in Italy, Austria and the French island of Corsica.
Struggling with forest fires caused by extreme heat in the summer, Europe has now been shaken by storms and floods. Many settlements were destroyed due to strong winds affecting Austria, Italy and the French island of Corsica.
Crisis Desk Established in France
The French National Weather Agency announced that winds reached 220 kilometers per hour in some areas. While 45,000 houses were left without electricity in Corsica, 6 people lost their lives due to the trees, flying roofs and bricks that fell under the influence of the wind. While dozens of people were injured, the condition of 12 people who were taken to hospital was reported to be serious.
French Interior Minister Gerald Darmanin visited the disaster in Corsica on the spot. French President Emmanuel Macron and Prime Minister Elisabeth Borne followed the work of the crisis desk moment by moment.
On the other hand, some metro stations were flooded due to heavy rains that were also effective in the capital, Paris. At the top of the Eiffel Tower, the wind speed was measured at 100 kilometers per hour.
Emergency Declared in Italy
A state of emergency has been declared in the Italian regions of Tuscany and Veneto.
Two people died under trees that fell due to the storm in Tuscany. In Carrara, 4 people were injured when trees fell on camp tents. The roof of San Marco, the famous bell tower in Venice, was also damaged. In addition, the tables and chairs of the restaurants and cafes in St. Mark's Square were blown away by the strong wind. Train services in Genoa were stopped. Electricity infrastructures collapsed in some areas.
Meanwhile, western Italy is battling a storm, while central and eastern Europe is battling extreme heat and drought. Temperatures in the south of Italy saw 43 degrees.