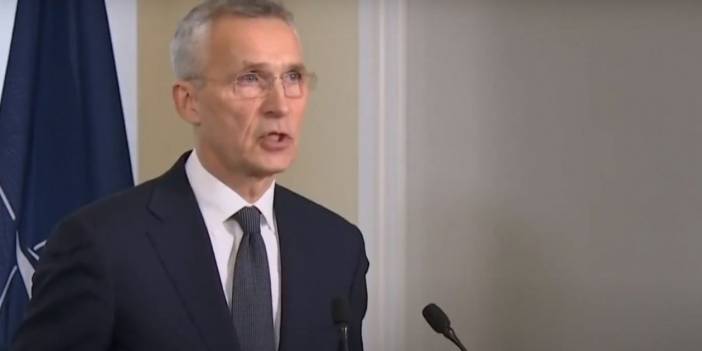 Statement by NATO Secretary General Stoltenberg on the membership of Sweden and Finland to NATO
NATO Secretary General Jens Stoltenberg reminded that a meeting will be held between Finland, Sweden, Finland and Turkey at NATO Headquarters tomorrow and said that he expects the membership process to be concluded tomorrow.
"We Are in A Much Better Condition Than Before The Application"
"Will there be any progress in the next round of talks between Turkey, Finland and Sweden on Thursday or nothing until the elections in Turkey?" Answering his question, Stoltenberg said, "First of all, we must remember that all NATO allies, including Turkey, made a historic decision to invite Finland and Sweden to become NATO members at the NATO Summit held in June last year. Since then, we have integrated Finland and Sweden into NATO's civil and military structures," he said.
"Sweden and Finland have a completely different status and are now getting closer and closer to NATO," Stoltenberg said.
"Some NATO allies have also made security commitments to Finland and Sweden. NATO has increased its presence in this region. This means that it is not impossible for any military threat to exist against Finland and Sweden. So Finland and Sweden are in a much safer, much better position than before they applied for alliance. This is good for Finland and Sweden as well as good for NATO," he said.
"We Are Making Progress"
Stoltenberg said, "Secondly, I met with President Erdogan a few weeks ago. It was a good meeting. I was there to offer my condolences after the earthquake and also to discuss how NATO can provide support to Turkey after the earthquake. We also discussed the next steps towards membership. We're making progress. President Erdoğan accepted the resumption of negotiations between Finland, Sweden and Turkey at NATO Headquarters tomorrow. After a long discussion, this is an important one in itself. It is a (membership) process and I do not expect the process to be concluded tomorrow, but I am sure that Finland and Sweden will become NATO members. This is our priority. We will continue to include Finland and Sweden in our Alliance."