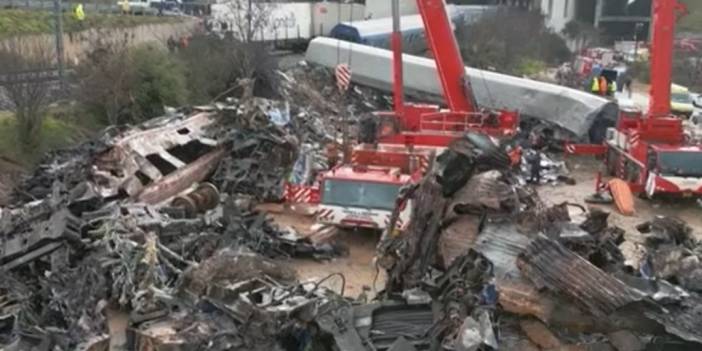 'Special permission' request from Greece to Turkey for the machinist who died in the train accident
The death toll in the train accident that occurred in Greece on March 1 is rising. A 'special' request was made from Turkey before the funeral was held for the machinist.
It has been learned that the father of 28-year-old machinist Nikos Nalbantis, who lost his life in the train accident that took place on the night of March 1 near the Greek city of Larissa, is under arrest for the crime he committed in Turkey.
It was stated that the father in prison applied for temporary permission to attend his son's funeral.
Regarding the request for permission, it was stated that the Greek Ministry of Foreign Affairs stepped in for the father, who was imprisoned in Edirne, and held talks with the Greek Consulate in Edirne and the Greek Embassy in Ankara. In the Greek media, it was noted that the Greek Ministry of Foreign Affairs notified the Turkish Ministry of Foreign Affairs about the request for "special permission for humanitarian reasons".
Passenger train carrying 352 people from the capital Athens to Thessaloniki; Near the city of Larissa, it collided head-on with a freight train coming from the same line, and with the violence of the collision, 2 cars of the passenger train were completely crushed. While 57 people lost their lives in the incident, 56 passengers were reported missing. It was stated that 38 injured people were being treated at the hospital.