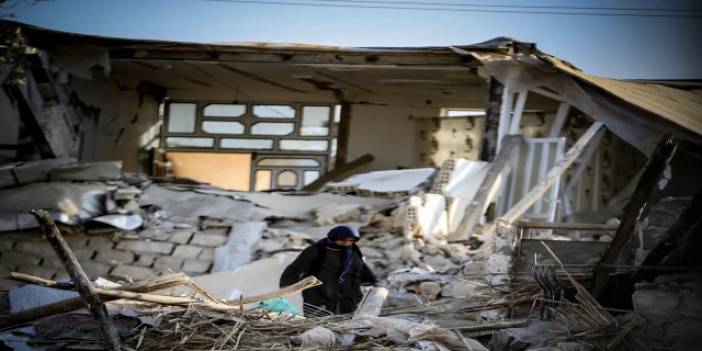 Severe Earthquake in Iran! 276 People Injured
An earthquake with a magnitude of 5.4 occurred in the city of Khoy in the West Azerbaijan province of Iran. It was announced that at least 276 people were injured in the earthquake.
In a statement made by the Tehran University Seismology Center, it was recorded that an earthquake of 5.4 magnitude occurred at 03:51 local time in the city of Khoy in Iran's West Azerbaijan province.
It has been determined that at least 276 people have been injured so far in the earthquake that occurred at a depth of 10 kilometers.
Mucteba Gameri Asl, Director of Hoy Medical Faculty, said in a statement about the situation of the injured, "68 of the injured were hospitalized due to body fractures. Most of the earthquake victims were injured while leaving their homes at the time of the earthquake."
It was recorded that a total of 27 aftershocks occurred after the 5.4 magnitude earthquake that occurred in Hoy City.