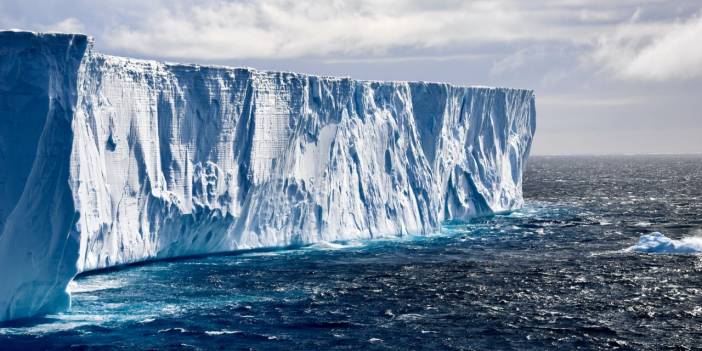 Scary news from Antarctica! The iceberg the size of London has disappeared...
Britain's Antarctic research center has announced that a 1,550 square kilometer iceberg has broken off from the 150-metre-thick Brunt Ice Shelf.
The British Center for Antarctic Studies (BAS) stressed that the 1,550-square-kilometer iceberg broke off the 150-metre-thick Brunt Ice Shelf off the Antarctic coast on Sunday, marking the second break in the region in the last two years.
BAS emphasized that they expect the iceberg to break and this is not due to climate change. It was stated that the broken iceberg was approximately the size of London and its regions.
BAS Director Professor Dame Jane Francis said: "Our glaciologists and operations teams anticipated this event. Measurements of the ice sheet are performed several times a day using an automated network of high-precision GPS devices surrounding the station. These measure how the ice sheet deforms and moves and are compared to satellite images from ESA, NASA and the German satellite TerraSAR-X. All data is sent back to Cambridge for analysis so we know what's going on even in the Antarctic winter."