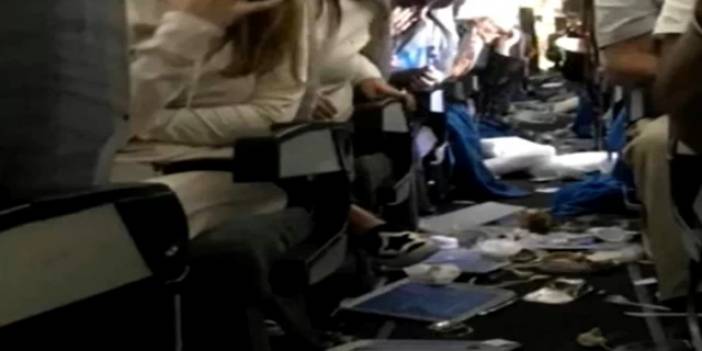 Scary Moments in the Air! 12 Injured on Madrid-Buenos Aires Flight
What happened on the passenger plane that made the Madrid-Buenos Aires flight was as scary as a horror movie. While many passengers were injured on the plane, the plane became unusable.
The plane, which took off from Madrid at 20:21 on the evening of October 18, departed for Buenos Aires.
After the seventh hour of the voyage, the plane entered very bad turbulence. Aerolíneas Argentinas' flight AR1133 had 271 passengers and 13 crew members. By the seventh hour of the 12-hour flight, the plane was approaching the coast of Brazil. The plane landed in Buenos Aires four and a half hours after being caught in turbulence.
The plane remained in turbulence for about 4.5 hours. While the passenger jet was 11,500 meters above the Atlantic, the plane made a great descent, almost as if it fell to the ground, and the unbelted passengers were thrown from their places. The sleeping passengers awoke in panic and screaming. Food and beverage carts rushed around. The materials in the service cart both injured people and caused the place to turn into a battlefield. The compartments above the seats opened, all the luggage fell on the people.
At least 12 of the passengers were injured and three were later hospitalized with serious injuries.