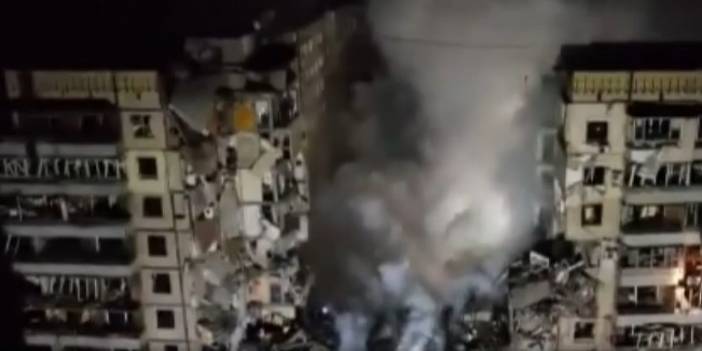 Russia, Attacked 4 Cities in Ukraine: 5 Dead, 20 Injured
For the first time in two weeks, Russia launched a simultaneous missile attack on 4 cities in Ukraine. A building was badly damaged in the bomb attack.
Russia continues its attacks in Ukraine. Russia attacked 4 cities simultaneously in Ukraine for the first time in two weeks. Russian missiles, targeting an apartment in Dnipro, severely damaged the building.
Dnipropetrovsk Regional Governor Valentyn Reznichenko said in a statement after the attack, "A multi-storey building in Dnipro was severely damaged in the attack by Russia. Many people were left under the rubble. According to the latest information from the region, 5 people lost their lives and 20 people were injured."
It was learned that the infrastructure facilities in the western Lviv region, northeastern Kharkov and the capital Kiev were also targeted in the attacks.