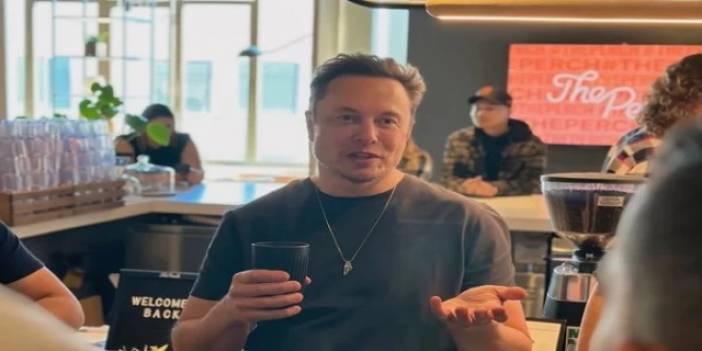 New Top 5 Team to Manage Elon Musk's Twitter
Elon Musk's first job after buying Twitter was to fire the company's top executives and create his own council instead.
Elon Musk's Twitter acquisition was finally completed at the end of October, after nearly 6 months.
Billionaire businessman Musk first fired four of the company's executives (CEO Parag Agrawal, CFO Ned Segal, head of legal and content policy Vijaya Gadde, and General Counsel Sean Edgett) after acquiring Twitter.
Instead of these executives, Musk established a small staff council known for their loyalty and hard work. The council includes Musk's personal lawyer, his private secretary, a few investor friends, and an executive who left Twitter years ago.
The new management began mass layoffs last Friday while discussing the company's content moderation plans. In addition, the order for some employees to start working on the paid blue tick feature came from the parliament.
So who are these people who determine the fate of Twitter's hundreds of employees and millions of users?
Billionaire businessman Elon Musk, who declared his title "Chief Twit" on the day he bought Twitter, announced to the world that he is the CEO of Twitter with a document he signed on Monday last week.
Musk is currently responding to individual suggestions on how Twitter could be changed, while trying to respond to complaints from those who claim their accounts were unjustly blocked.
Jason Calacanis
A tech investor and host of "This Week in Startup" and "All-In" podcasts, Calacanis has been working with Musk for a long time. In fact, Calacanis' messages were included in the evidence file in Twitter's lawsuit to force Musk to buy the company.
Using the title of "software engineer" in his internal correspondence, Calacanis stated in a tweet he shared last week that he went to New York to meet with advertisers on behalf of Twitter.
Jared Birchall
Birchall is one of Musk's closest advisers. Birchall, who has managed Musk's personal wealth and family office through the Musk Foundation since 2016, previously worked as an asset manager at Morgan Stanley. Birchall was the person who provided the necessary financing in the process of Musk's Twitter acquisition.
Birchall is also CEO of Musk's brain-interface technology startup Neuralink and director of tunnel construction company Boring Co.
Alex Spiro
Spiro, an attorney for New York-based law firm Quinn Emanuel, was one of the defense strategies in the lawsuit filed by Musk, who gave up Twitter a few months ago. Musk eventually backed out and bought the company, but kept Spiro by his side.
Spiro currently heads Twitter's legal, government relations, policy and marketing teams. Spiro also plays a key role in the layoffs plan launched last week. The dismissal of more than half of the 7,000 Twitter employees is a massive legal process.
David Sacks
Sacks and Musk crossed paths at PayPal in the early 2000s. The duo, who have worked together since then, made a fortune with the sale of PayPal. Sacks has invested in many successful tech startups in the future, such as Airbnb, Facebook, and Uber.
Sacks is currently listed in the Twitter company directory as a "software engineer" with a Twitter extension email address.
Sacks is known in the media for his conservative views and donations to the Republican Party. Earlier this year, he was one of the people who funded the impeachment of San Francisco Attorney Chesa Boudin.
An article written by Sacks for The American Conservative in September attracted a lot of attention. Demanding a referendum in the Russian-occupied areas of eastern Ukraine, Sacks asked residents, "Do you want to leave Ukraine and join Russia?" he asked. Shortly after the publication of this article, Musk expressed the same opinion in a tweet.
Sriram Krishnan
Krishnan helps manage the crypto investments of Andreessen Horowitz, one of Silicon Valley's largest venture capital firms. As it will be remembered, Andreessen Horowitz contributed $ 400 million to Musk's acquisition of Twitter.
Krishnan previously served in product development departments at Facebook, Snapchat, and Twitter from 2017-2019.
Although it is not clear what he does at the moment, Krishnan is the only person in Musk's staff who has worked on Twitter before.