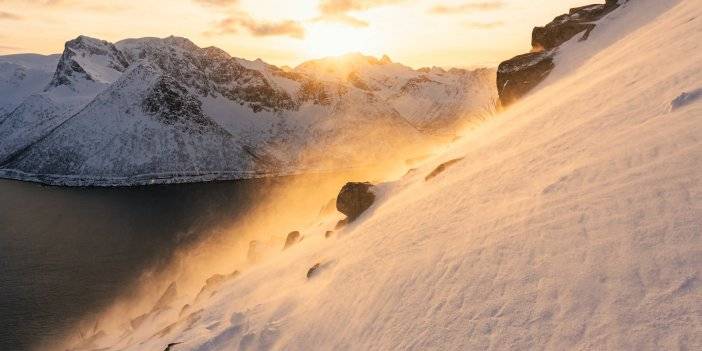 More than one avalanche disaster in one day in Norway! A lot of people died
Avalanche disaster occurred in different parts of Norway. In a statement, the Norwegian police announced that many people, including 1 tourist, died due to avalanche in the north of the country.
Norwegian police announced in a statement that self-triggered avalanche disasters occurred in the north of the country due to heavy snowfall.
In the avalanche that occurred in Storslett, one person from the tourist group lost his life by being under the avalanche yesterday evening.
As a result of the avalanche-related landslide in Lyngen, one of the 5 foreign tourists skiing in the region died, and an injured was taken to the hospital by helicopter. The police reported that the evacuation of the survivors was carried out and they confirmed the identity of the deceased tourist.
HOUSES AND HOLIDAY VILLAGES HAVE BEEN EVACUATED
The police reported that yesterday, a landslide occurred in a farm in Reinoya due to an avalanche, and the house containing 2 people and the barn containing small cattle were dragged into the sea.
Emphasizing that there are many avalanches in the region at this time of the year, the authorities announced that they have decided to evacuate all the houses and holiday villages from Saterelva to Grotneselva.