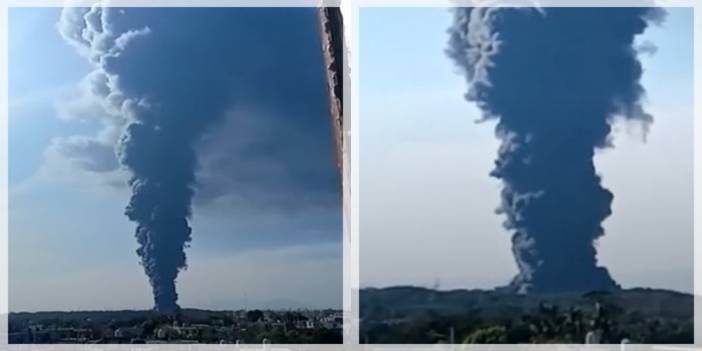 Massive explosion at oil factory in Mexico! There are many missing and injured
A massive explosion occurred at an oil storage facility in Mexico. It was reported that 3 people were injured and 5 people were missing as a result of the explosion.
An explosion occurred at an oil depot owned by the state oil company Pemex in the city of Ixhuatlan del Sureste, in the Mexican state of Veracruz, causing a major fire.
In the explosion, 3 workers were injured, who were exposed to flames and caused second-degree burns on their bodies, and 5 workers were reported missing.
It was stated that the large smoke cloud caused by the spread of the fire in the incident was seen from kilometers away, and 100 families living in the houses in the region were placed in shelters for security reasons. It was learned that education was interrupted at a nearby private university.
In the statement made by Pemex officials, it was stated that the flames were under control. Authorities are said to be searching for the missing workers.